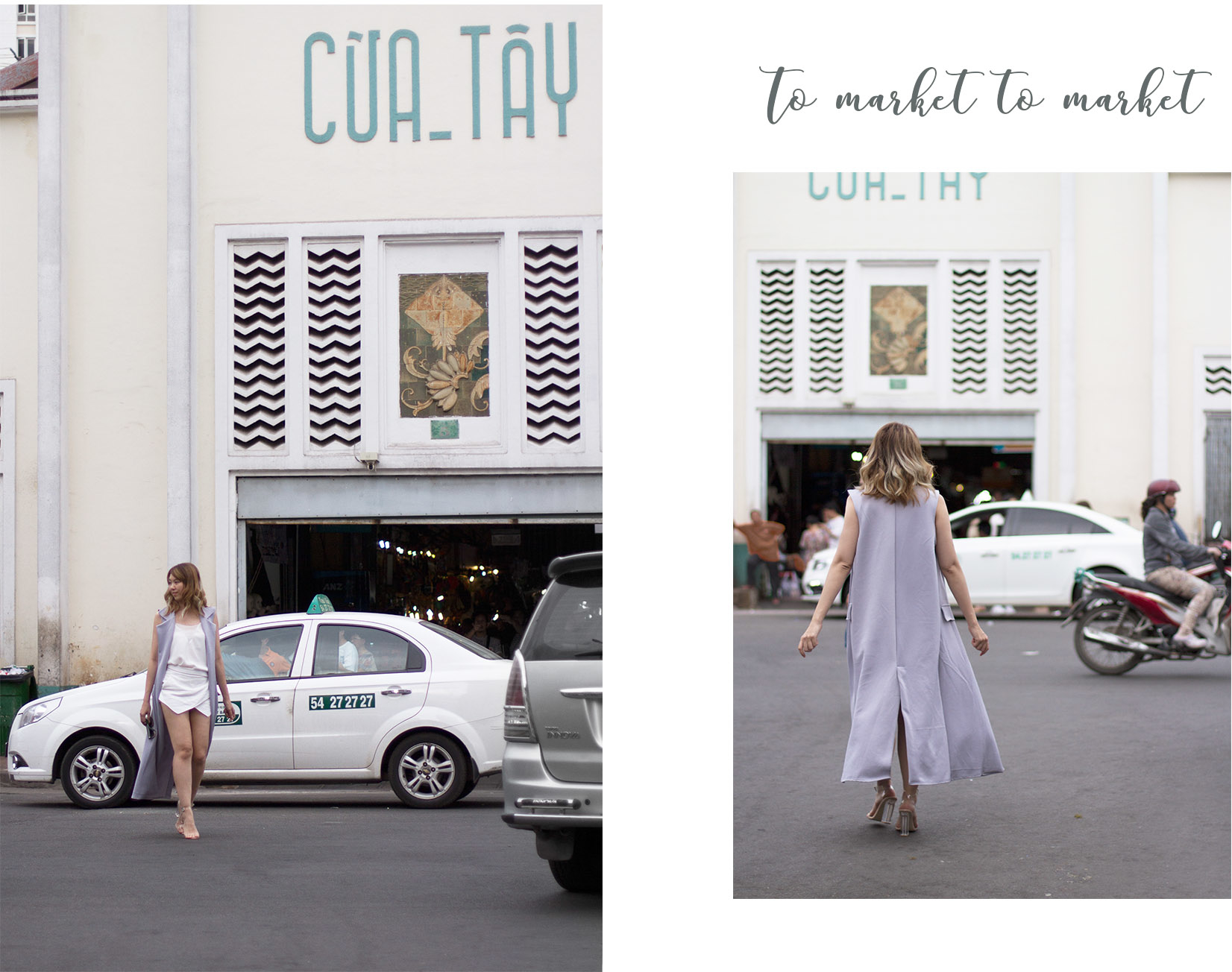 Humility and heat love to challenge me, especially when my home resides in the tropics. It love tormenting me with perspiration sticking onto the back of my neck if I wear a shirt, or tickling of sweat dripping down my thighs when I'm in jeans. On days like this, I have to stay away from my crisp white shirt, beautiful silk or brocade clothing, avoiding the stain of my perspiration onto these expensive clothes. Instead, I challenge the heat back by wearing chic and affordable clothing which I can throw in the washing machine after each wear without any worry. For this trip to Vietnam, Land of the Blue Dragon (whatever it means), I opted for outfits from Boohoo. Choosing from thousands of easy to wear pieces at amazingly affordable prices, I picked this long waist coat with the most beautiful pale blue, and pair it with a white camisole and skorts as my travelling gear to roam the street of Saigon, with a final touch of a brainless pair of clear heels to jazz up the outfit. If you are wondering whether I can wear heels to walk the entire day in Saigon, the truth is, no I can't. My feet will hurt so I will always bring a pair of flats in my bag to switch when I start to feel uncomfortable.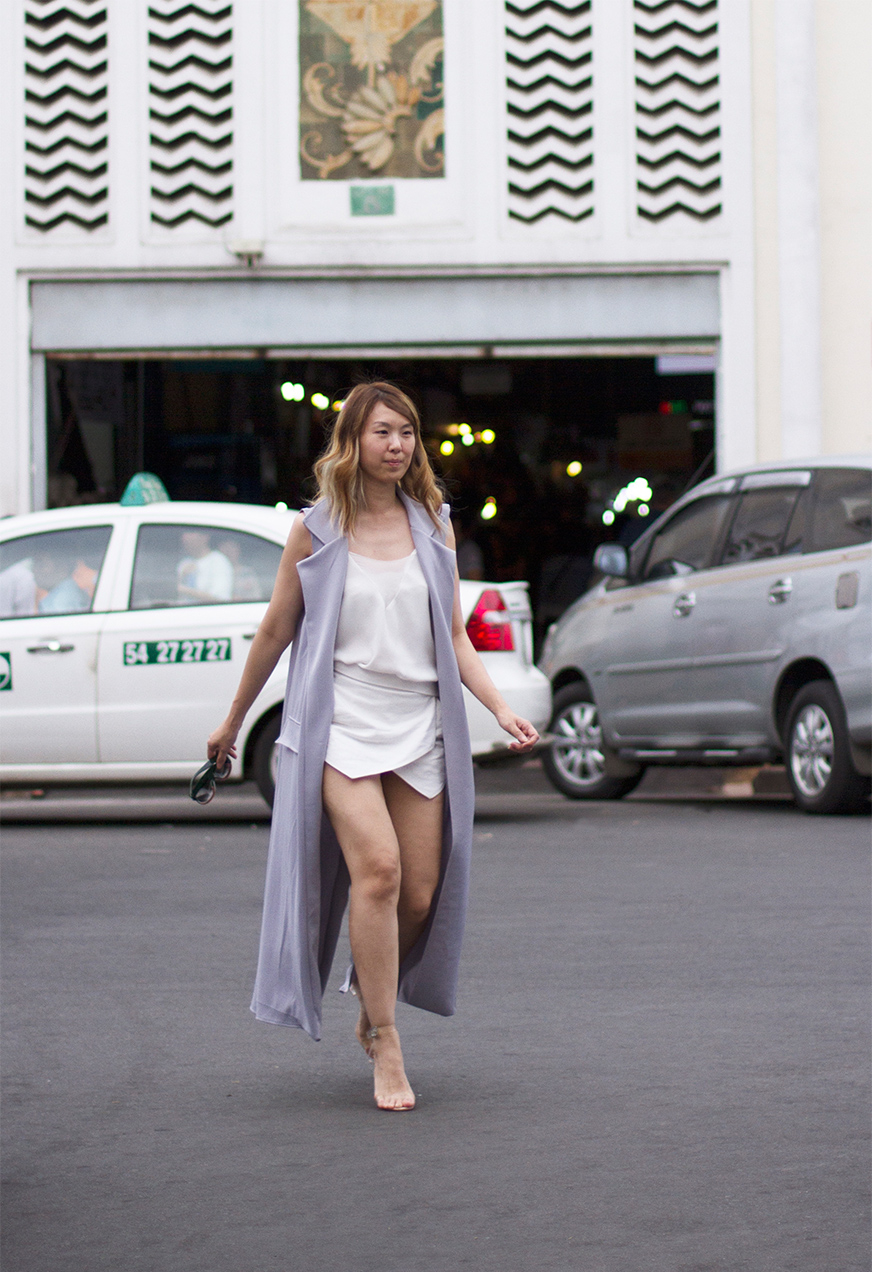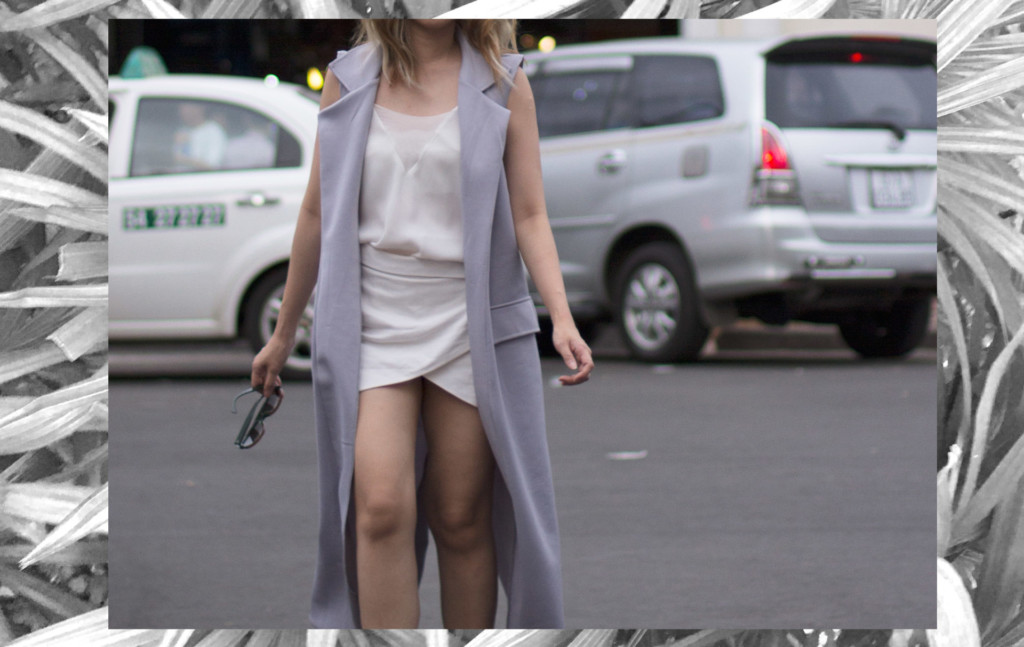 Braving the heat and the madness of the crowd,
in we go into the famous Ban Than Market, the
largest in Saigon.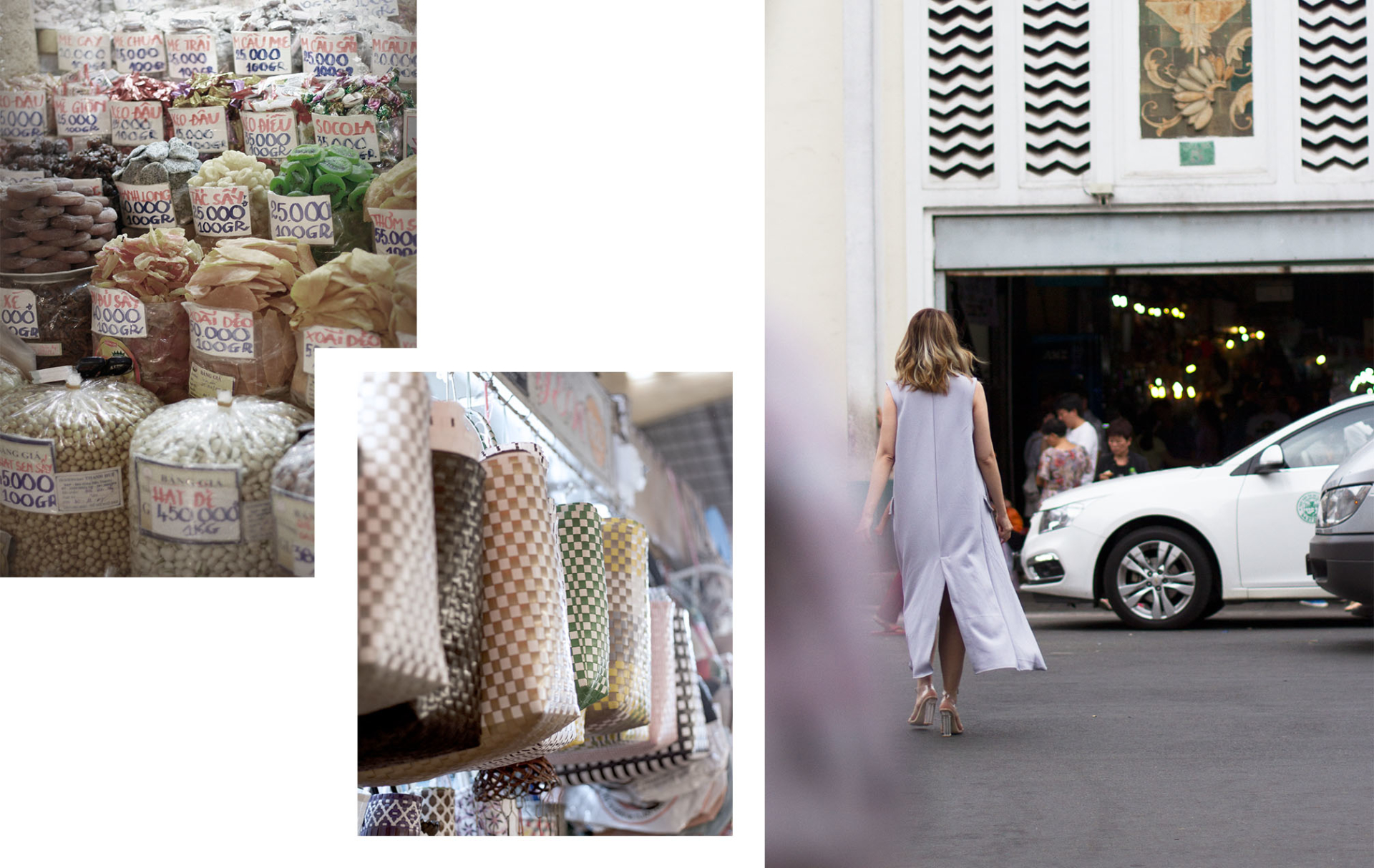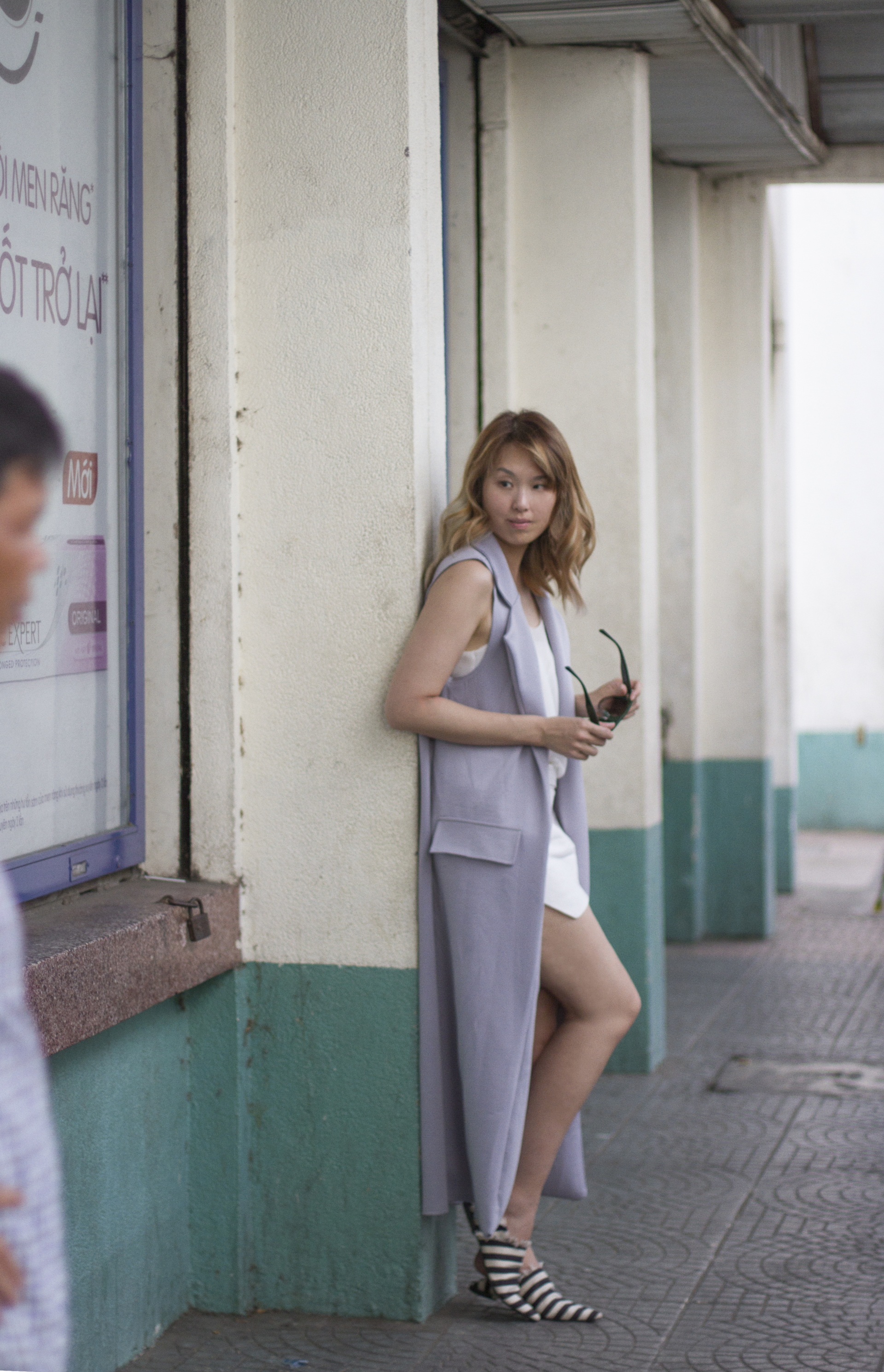 The past few years, Saigon has been growing a lot with the influence of lifestyle cafe, art culture and stylish living. It's not surprising that we see quite a few modern cafes in the main town area serving western style roasted coffee instead of the traditional Vietnamese drip coffee. Saigon is still growing city with so much potential of consumerism. One of the few hip cafe to visit is L'Usine. Originally, they started with 1 store but now they expanded to 2 stores, both located quite near each other in District 1. Western style food are served in the cafe section and a selection of local and international designer items are sold in the shop. This is a nice place is chill out for some modern urban environment amongst shops of traditional silks, lacquer home ware and oil painting catered just for tourists.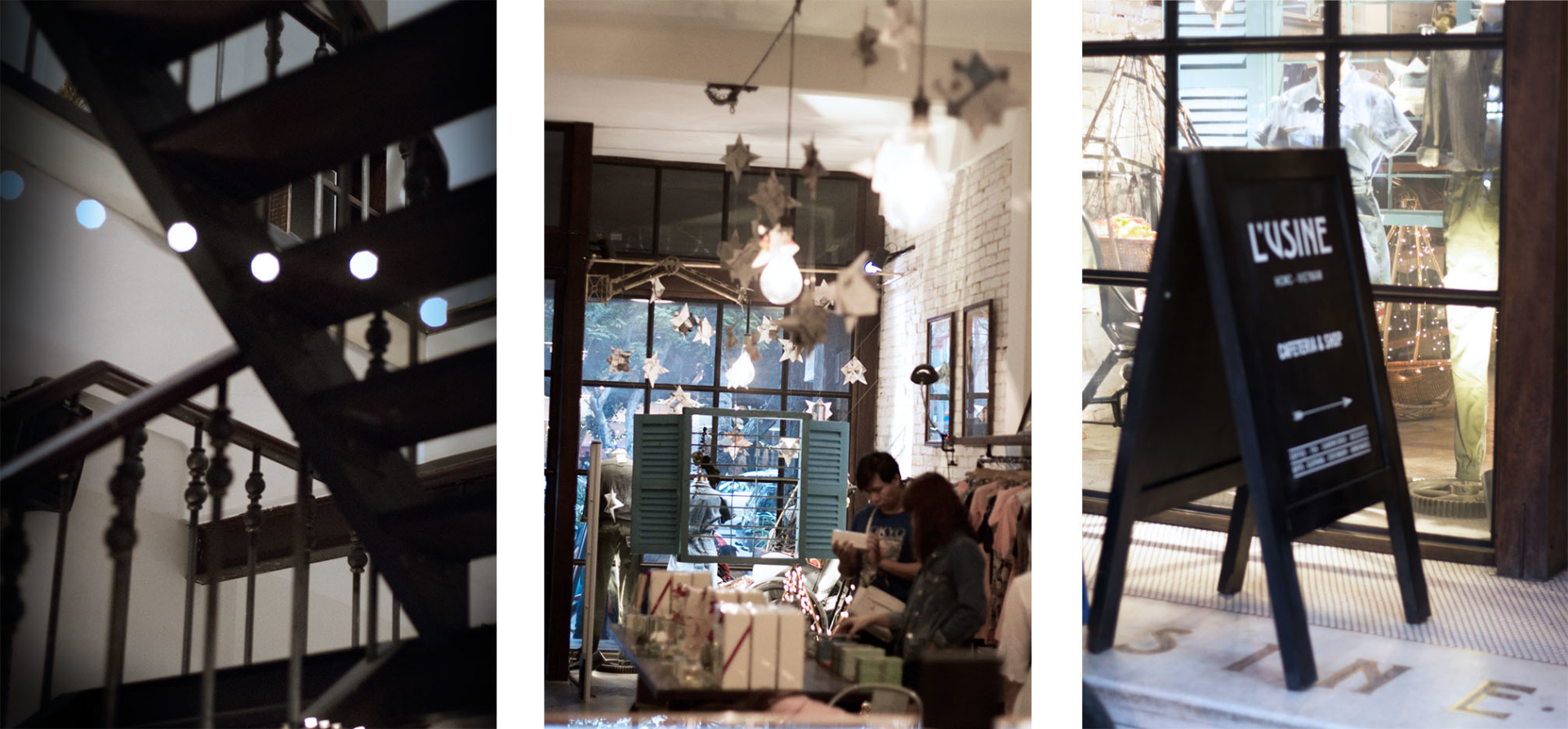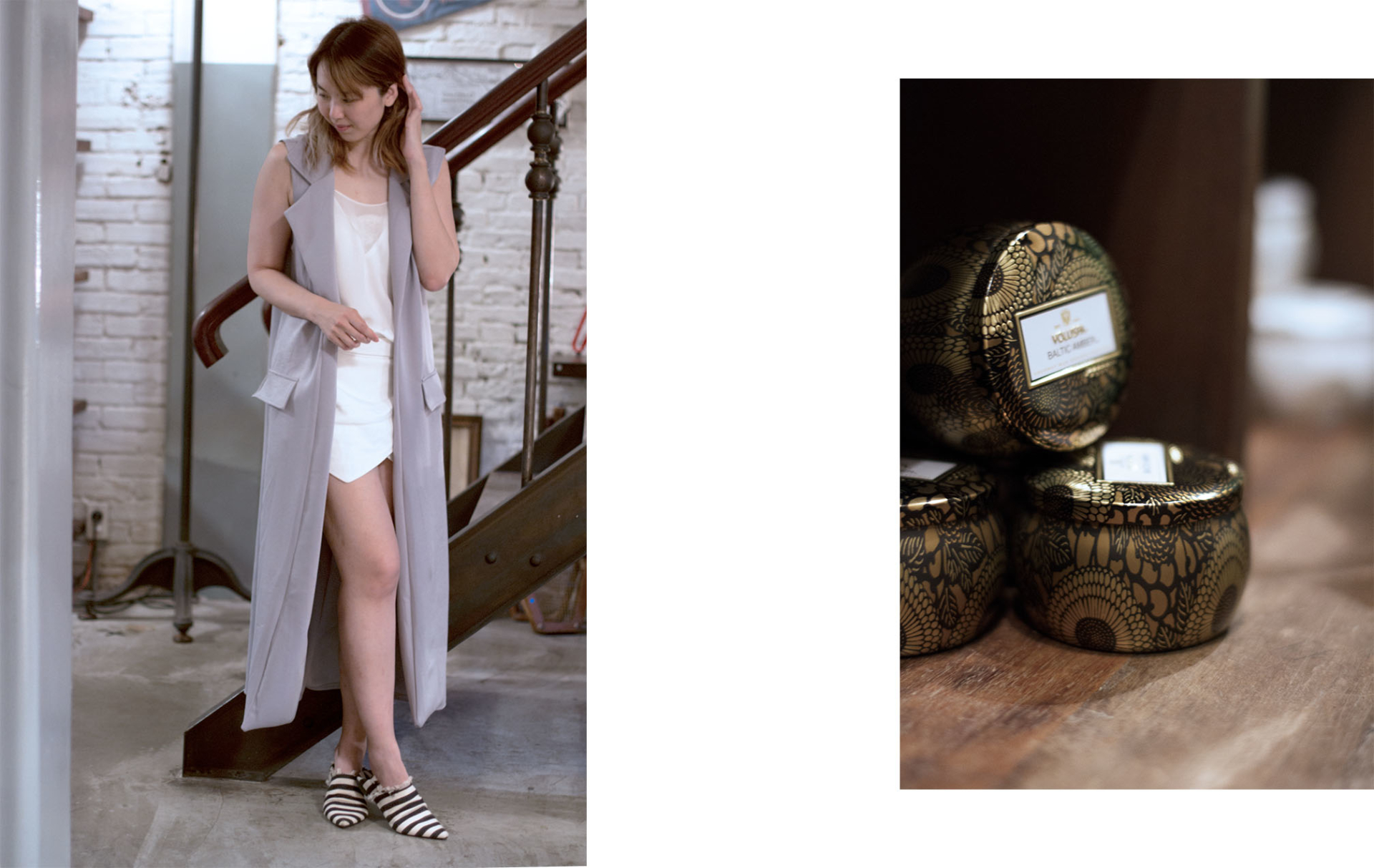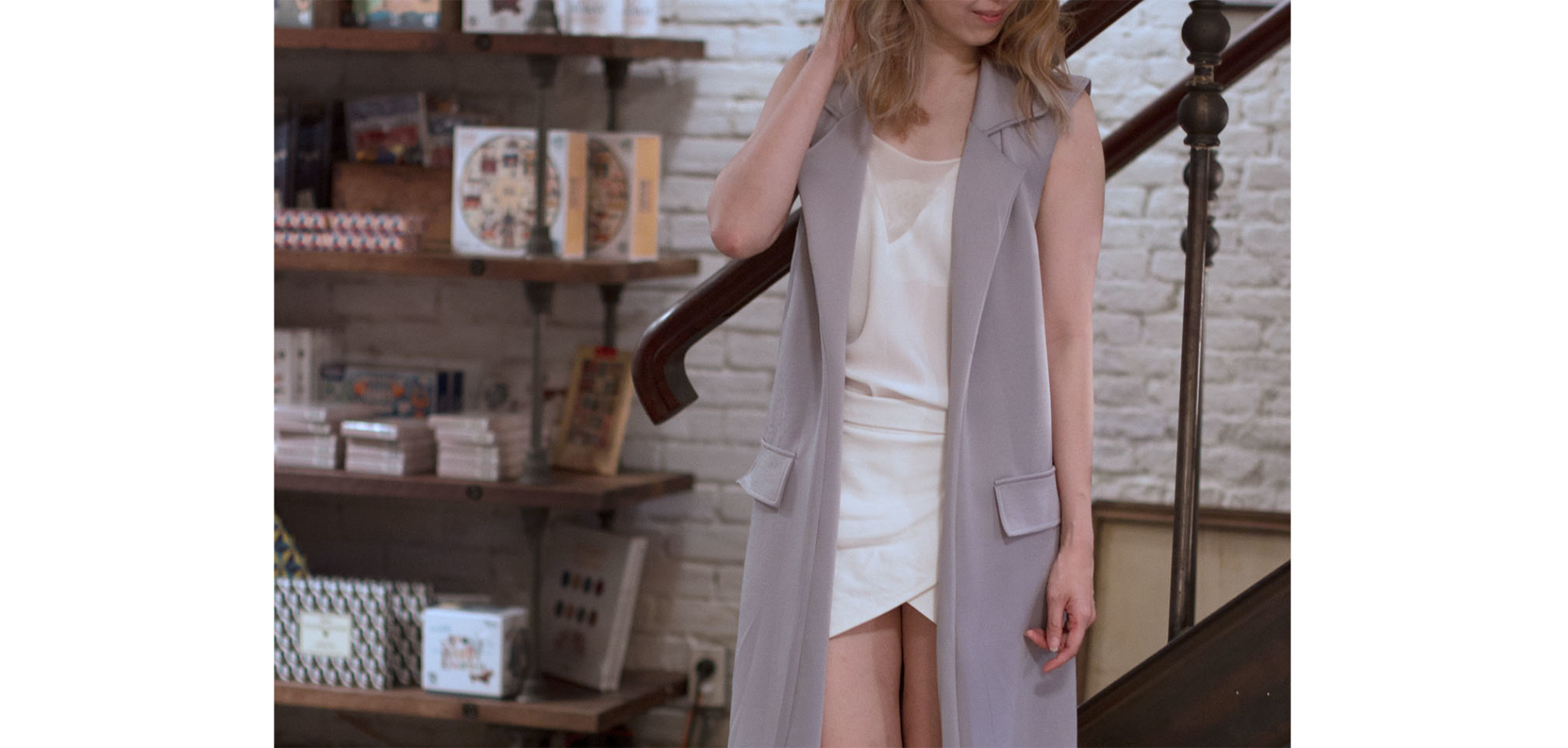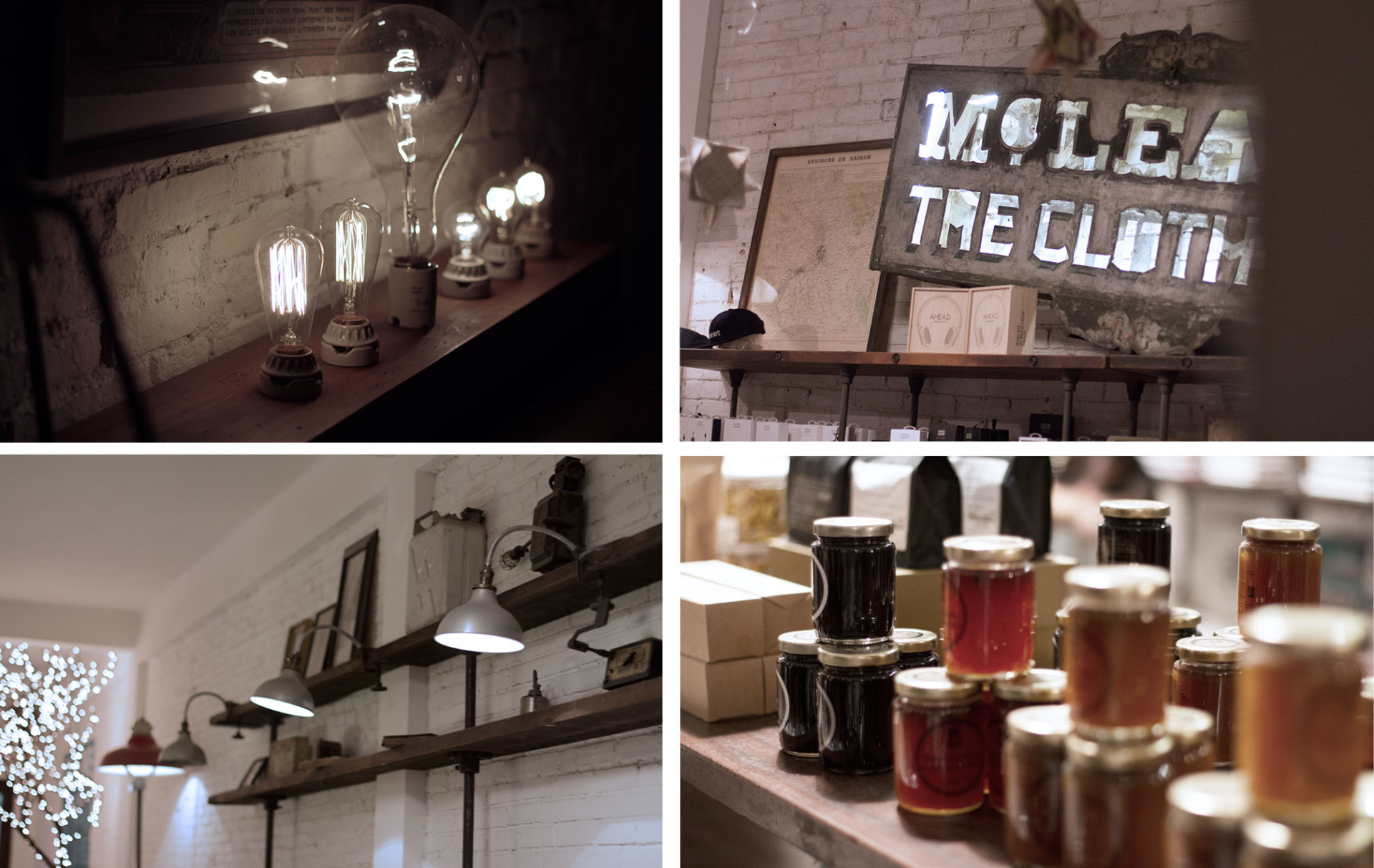 The journey to Dalat from Saigon takes around 5 hours on the night bus, and we choose Ana Mandara Resort, Dalat to chill and relax. With the intention of staying at least one day in the resort to enjoy the hotel grounds, I picked a very comfy lace skirt from Boohoo as part of my outfits for the trip. This skirt is part of a set but I break it up and co-ordinate with a side tie cardigan and floral silk top underneath to give a dash of colour to an otherwise all black outfit. This outfit is absolutely comfy enough for a day at the spa, lazing around at the pool, or lounging in the resort room.