THE CROP TOP FOR SUMMER
30 . 6 . 17       
"We should all wear bikini when it's so hot, or how about a crop top?"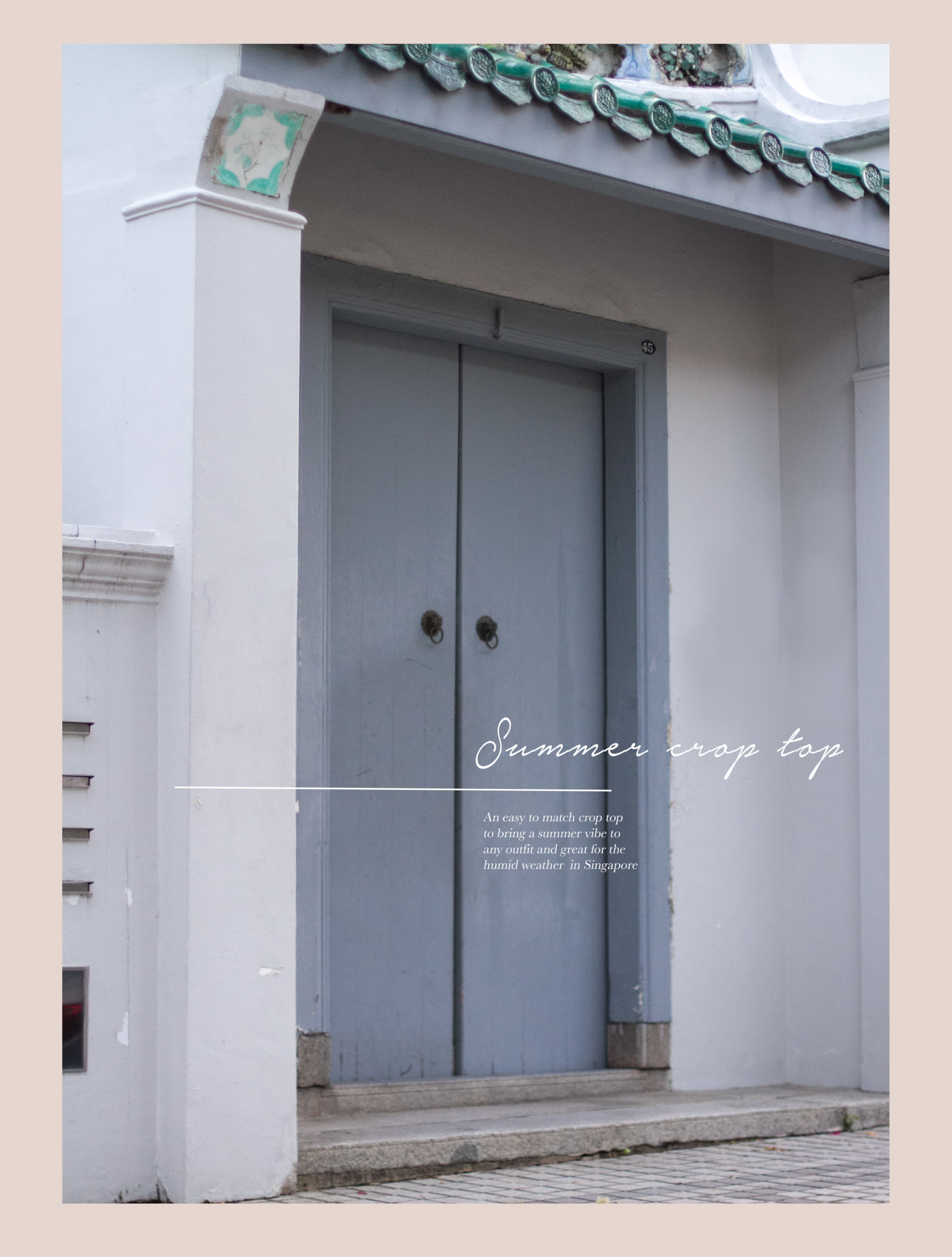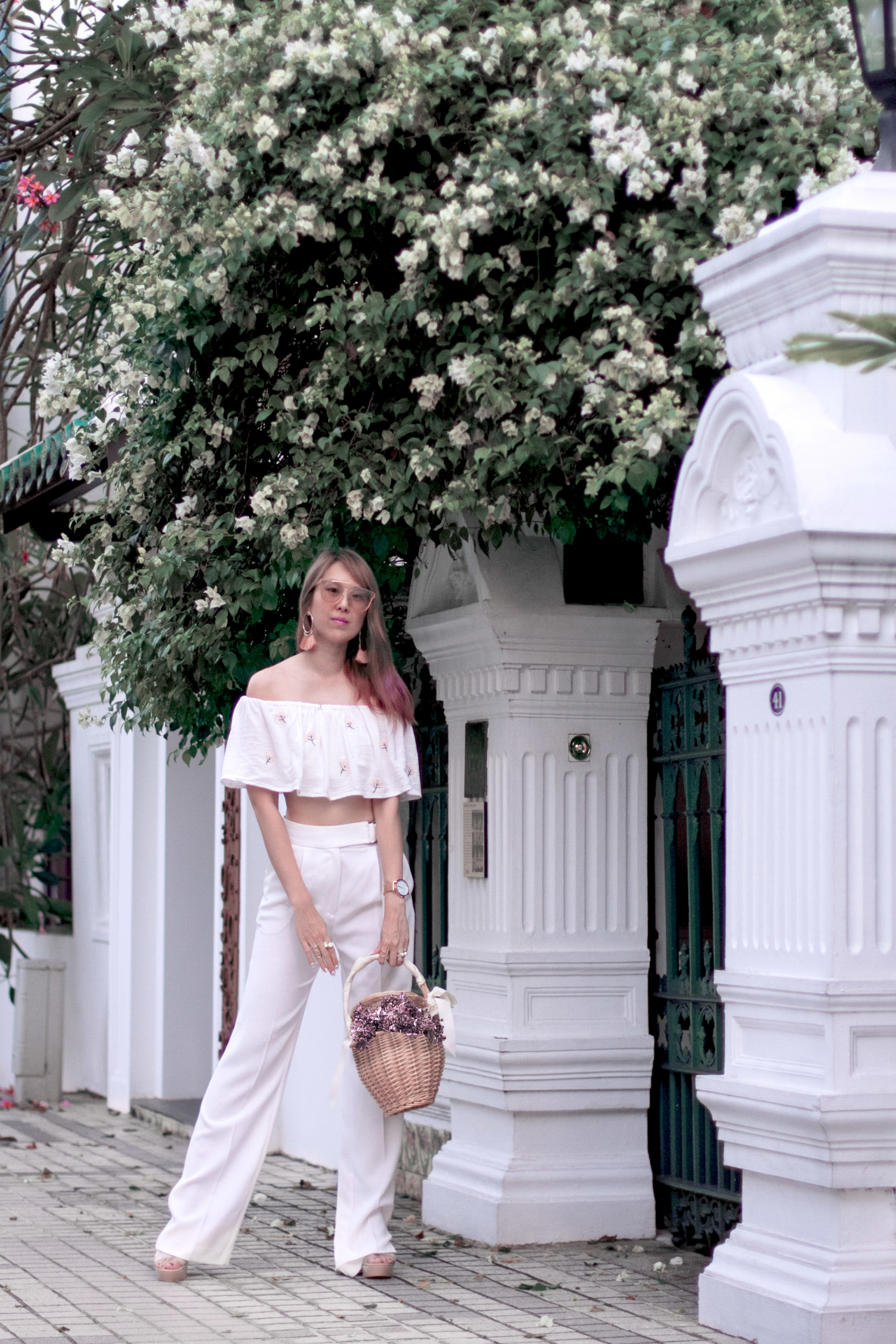 Crop top is a trend this summer season. Perfect for the hot and humid weather in Singapore. One may say I am too fat to wear a crop top, but I disagree. A crop top will only be exposing your rib cage, while you can hide the fat belly with a high waisted bottom. This will hide all flaws and concerns. The trick to dressing well is to always hide your flaws and expose only your best parts. Here in this outfit, I wore an off-shoulder crop top from Zara, and to elongate the look, I pair it with a pair of long white pants. This will create an illusion of looking tall and slim, drawing attention away from the middle section.
Hint: Always stick to one colour tone if you want to look slimmer when wearing a crop top.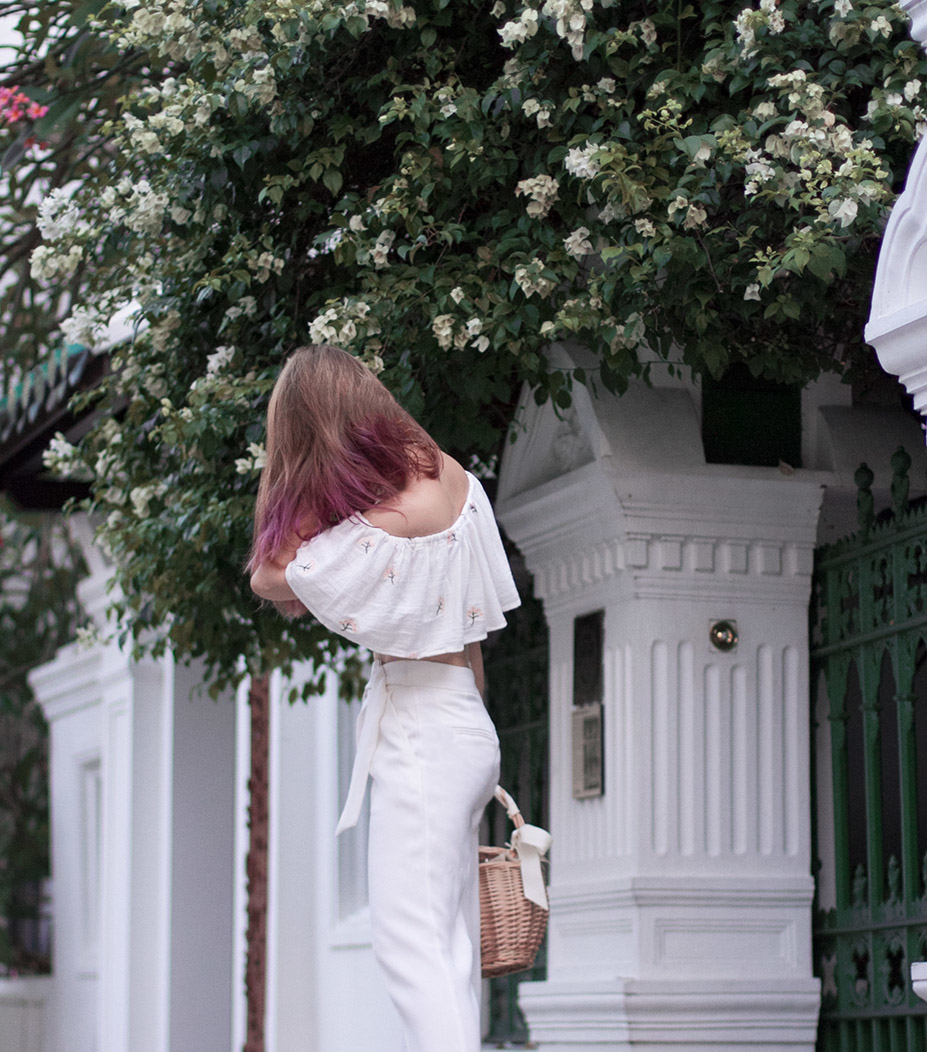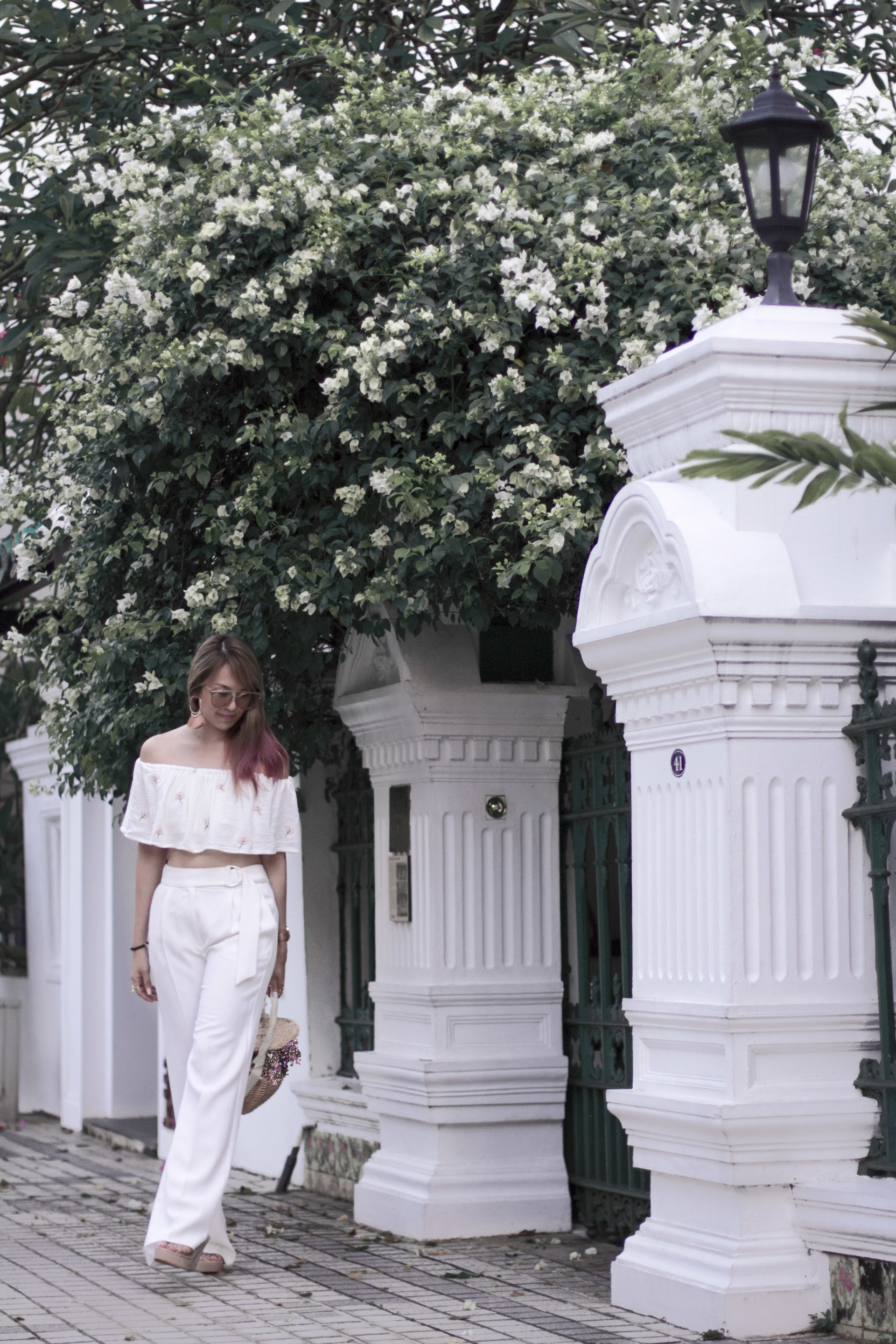 My next most worn shoes this season a pair of platform wedges from Heatwave. I was so surprised how light their shoes are, and is totally made for everyday walking. Sometimes, the most worn and comfortable shoes may not be that pair from Gucci, Chanel or Prada but good old trustworthy pair from Singapore's own brand. I can even run in these heels! And I love that it can pair with any outfit with it's translucent design and nude platform.
And yes, my bag of this season is a basket. This basket bag trend originated from Jane Birken in the 1970s, and believe me, this is the most versatile,easy to carry basket bag ever. The sturdy shape protects my items in the bag. I was carrying this bag to death and who cares about the curious and judegmental eyes of  those "totally-have-no-idea of fashion-trend" folks.  You can find similar piece from Free people or from Top Shop.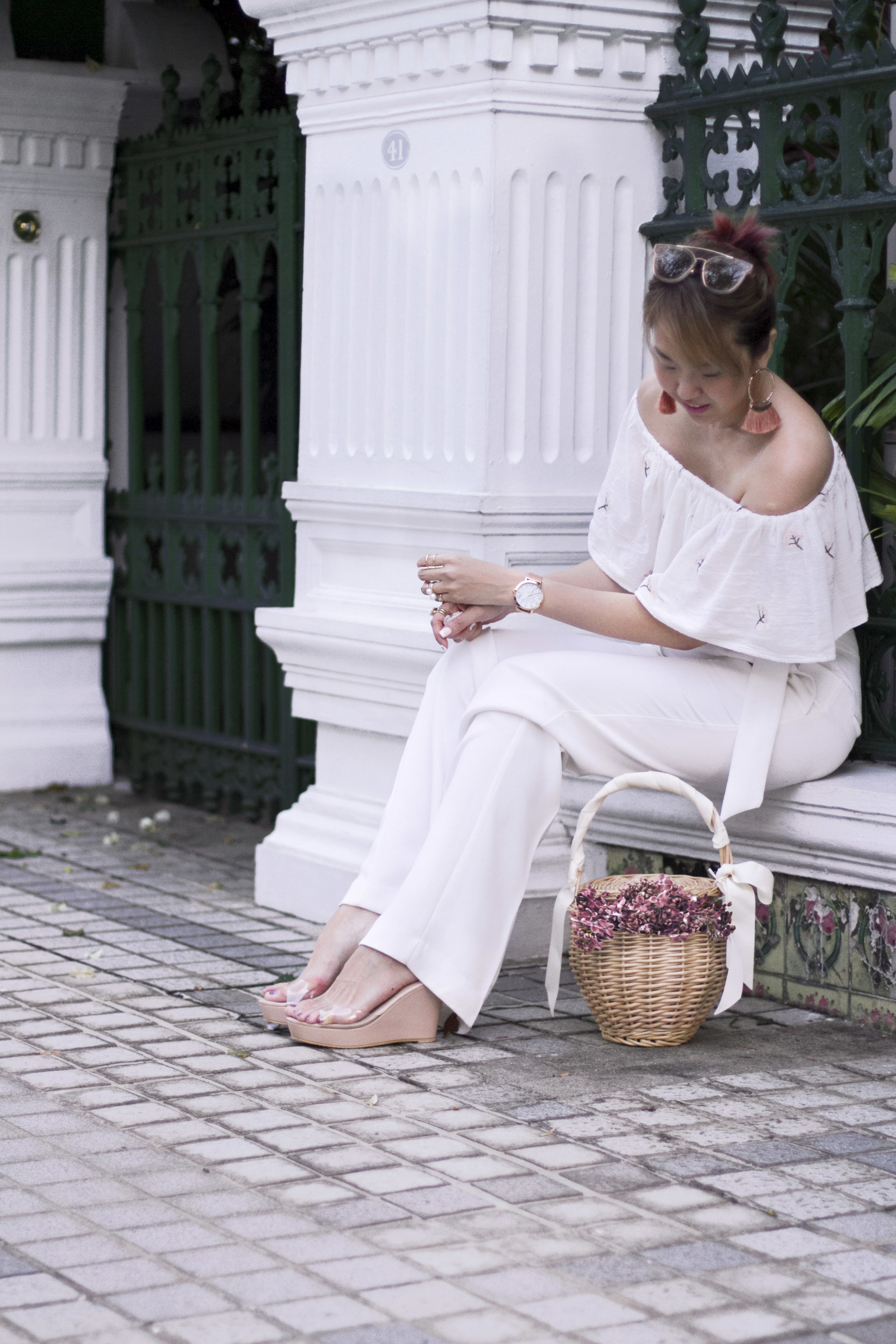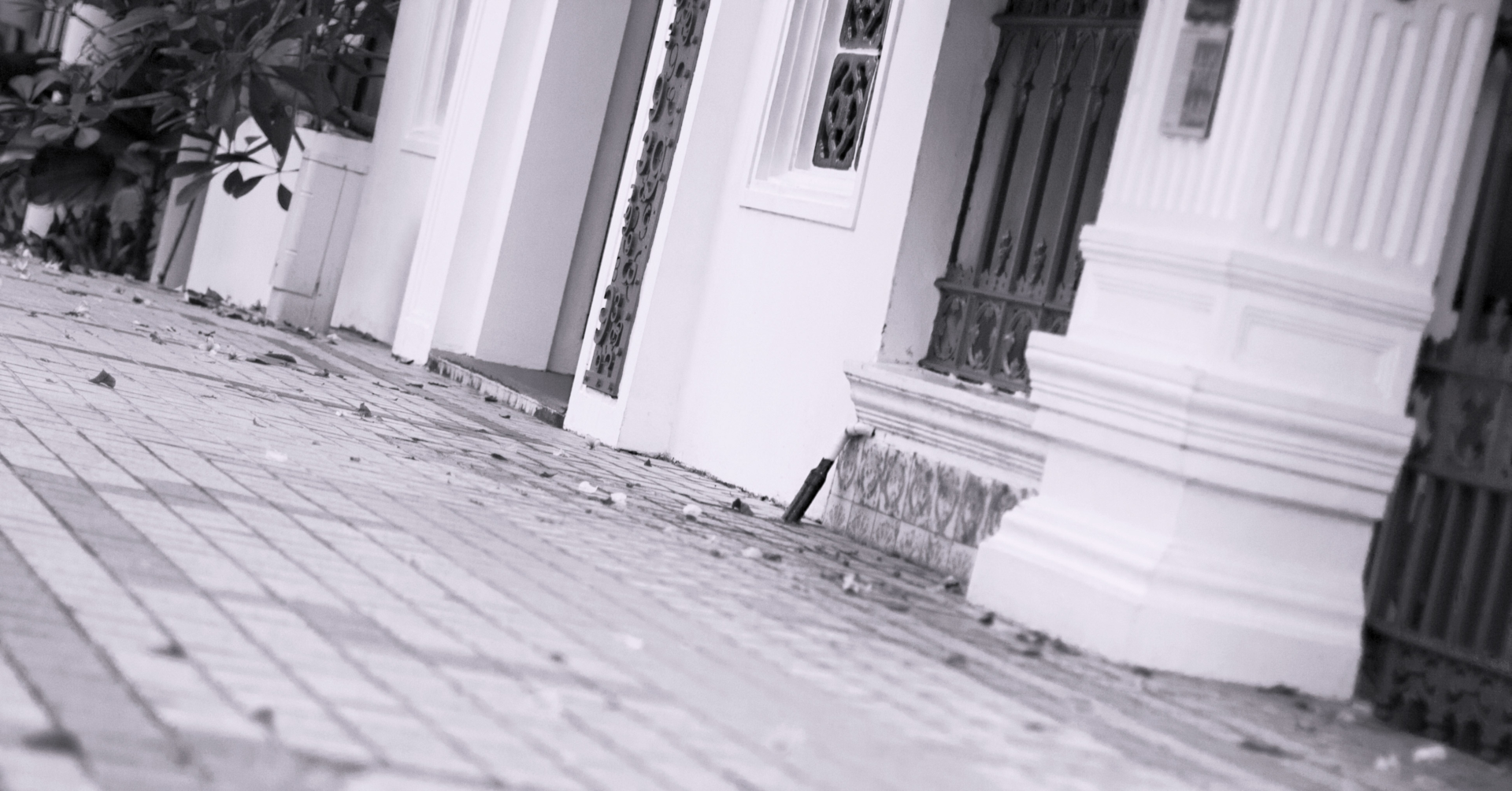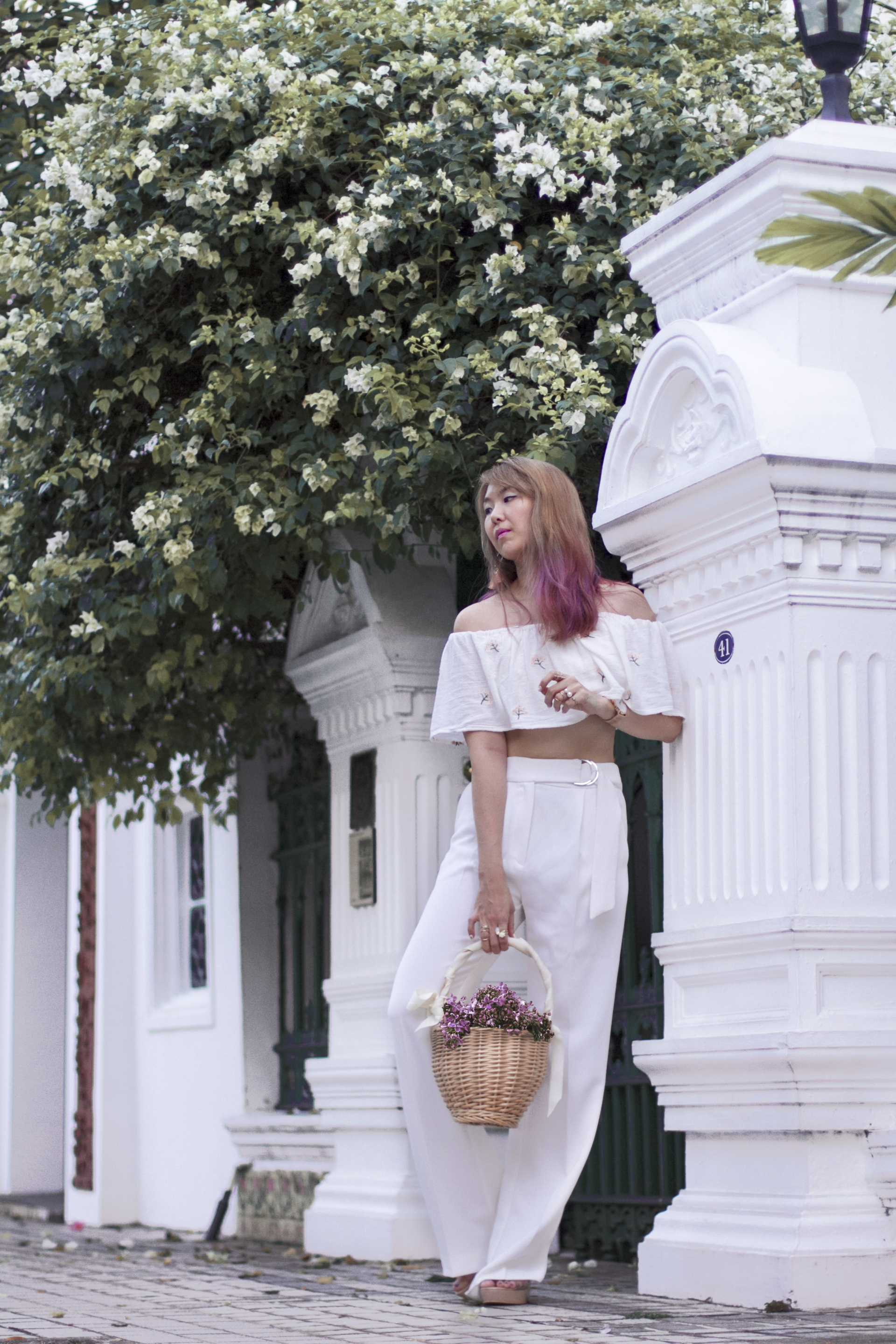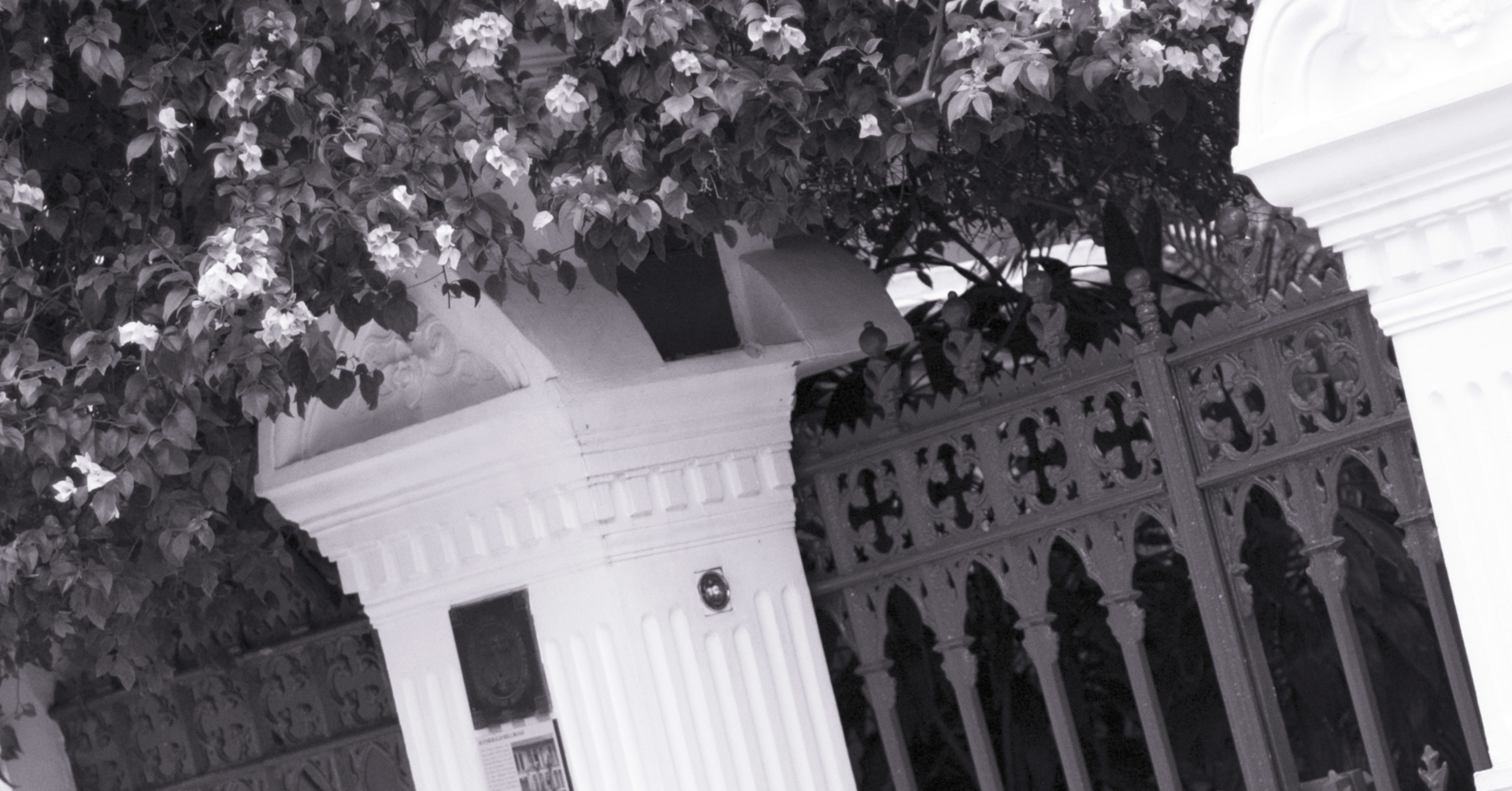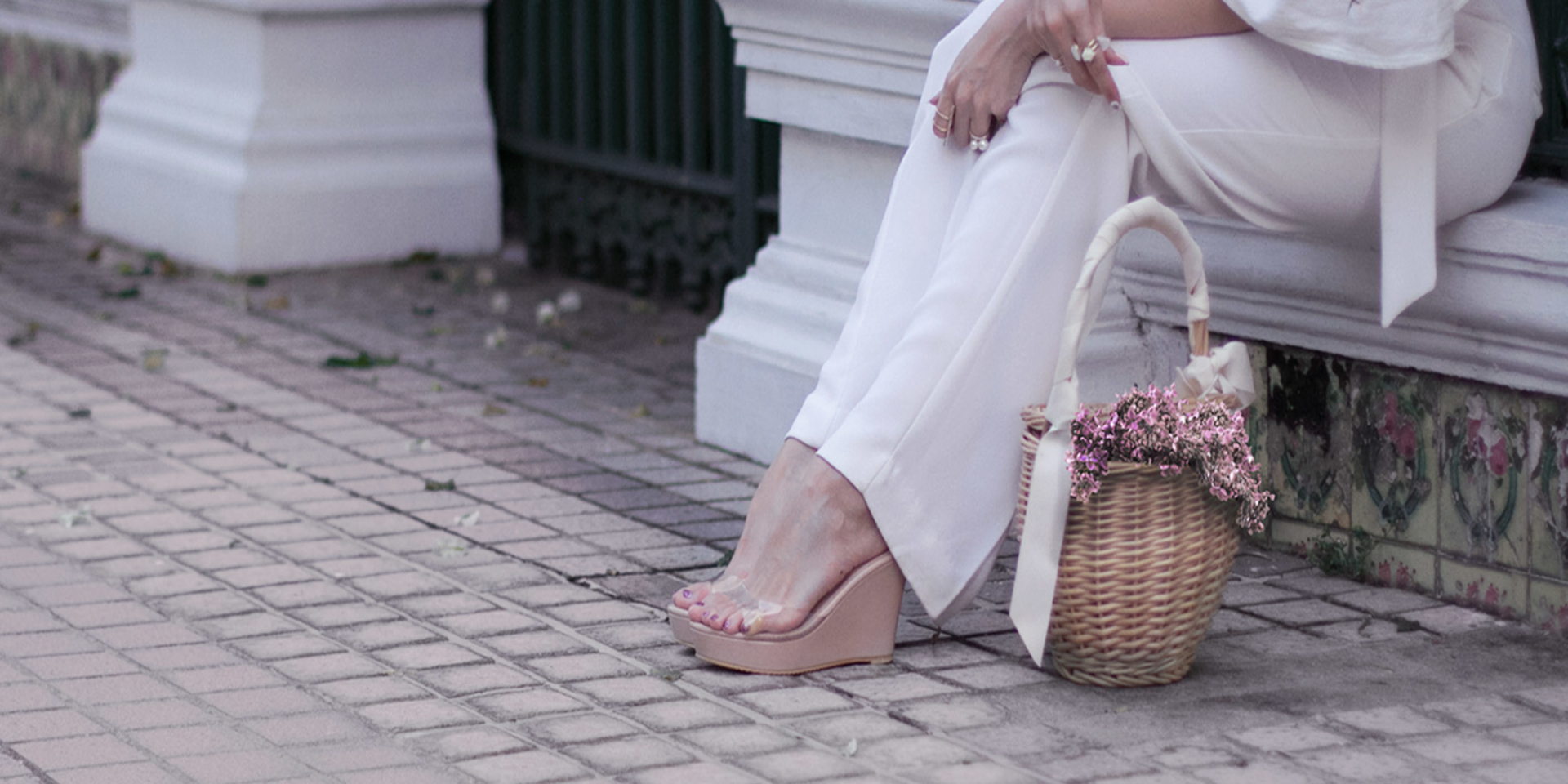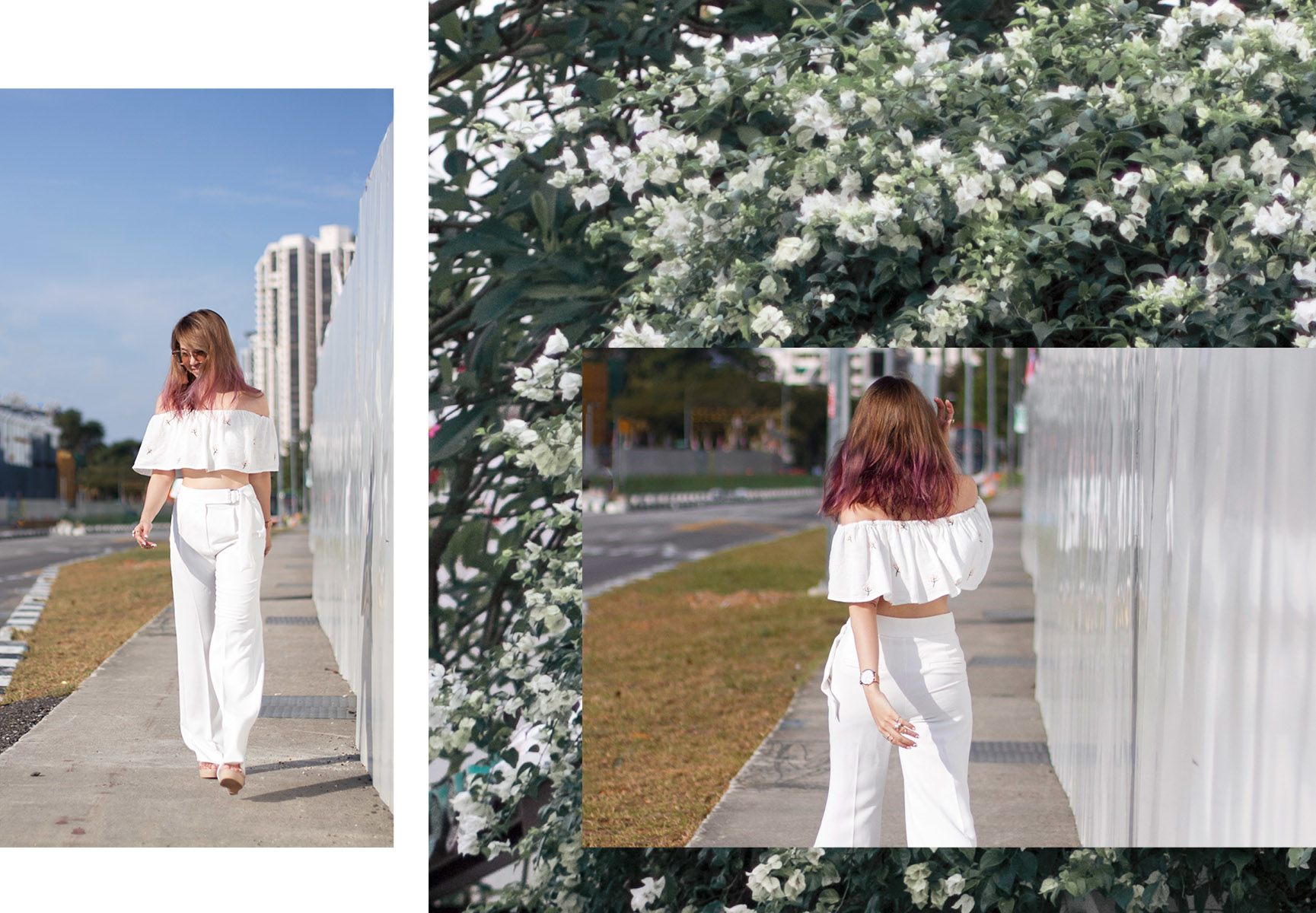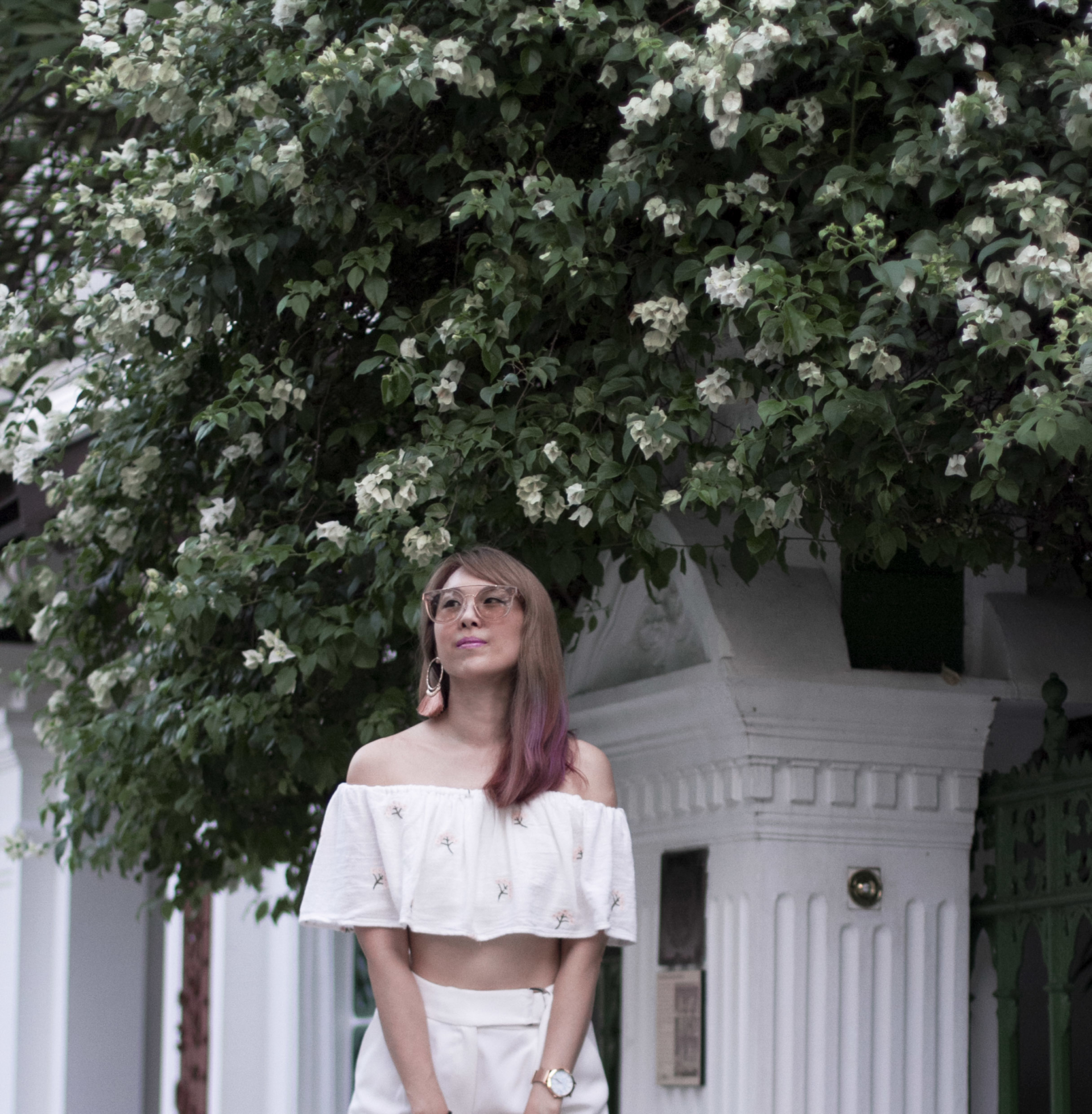 Top is from Zara, matched with a white pants from Mango (similar here), Lovisa earrings, and gentle monster glasses.
Shop my pick and similar styles below: