"We are blessed to have the senses to feel happiness"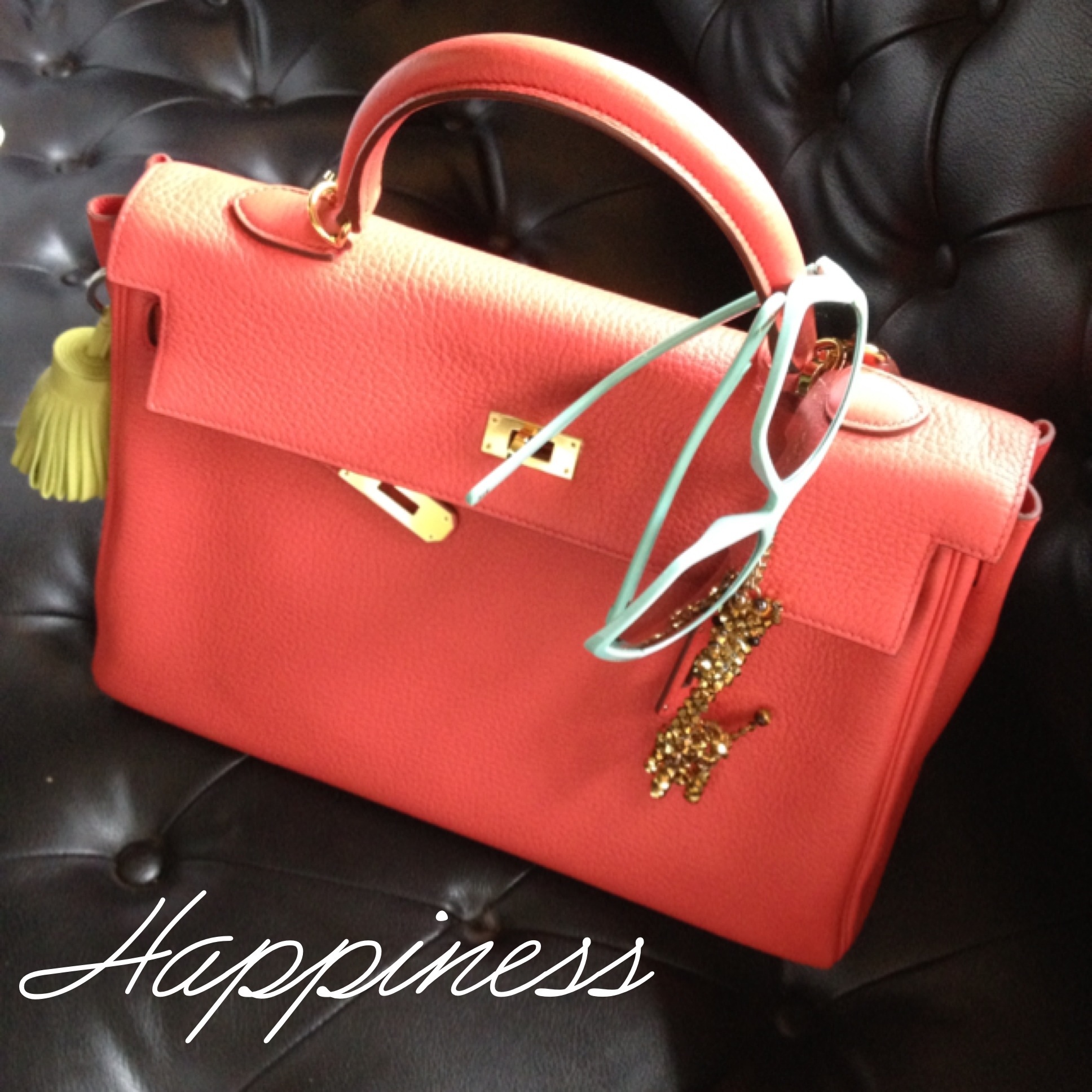 I'm behind a lot of posts. I have so many photos that are waiting for me to edit and share with you. But I'm struggling between living my life full of fun, going out, hanging with friends and enjoying food versus staying at home editing photos and posting my blog. Well, obviously I didn't choose the latter.
I want to share to you is that it's very important to place priorities in your life else you may carelessly go into a deep emotional hole of mess one day. And that's because you didn't take good care of your happiness and didn't place priorities.
Being happy is not just laughing, nor buying everything you like. Being happy needs some hard work within yourself. We need to know what are the top most important thing that gives us peace and content in the heart. Never place your happiness on another person. I see many people does that and in the end, they feel more upset. I'm once guilty of it too. Then you will start keeping scores, and have expectations. This is very unhealthy. Only you, and I repeat, ONLY YOU will enjoy happiness ALONE, because it's a feeling you get to feel. No one can feel that happiness you have in your heart. Thus, why do you allow yourself to place your happiness on another person? That doesn't make sense isn't it?
Back to placing priorities, if you didn't place yourself as priority, who else will? No one can help you place yourself as priority. And knowing your priorities, you start to know how to love yourself more. You know what is important to you soul, and how to feed it to make it healthy.
For me, yes, my priority is always myself. I learn to love myself before I can love others. I feed myself with huge doses of hanging out with good friends, relaxing my mind by reading magazines and other blogs, enjoying good food and watching movies. I know I need to daydream to clear my mind and I do that often. I find that relaxing. Just do whatever your instinct tells you to do and don't let the responsibility and logic side of you take over when you are spending some time doing things you like. I know you may feel guilty while you are selfishly taking care of yourself, You may feel you are neglecting your tasks or responsibilities, be it you need to do housework, or teach the kids schoolwork or clearing emails. STOP. Because if you didn't make yourself the priority, resentment will kick in while you perform all your responsibilities. Its just a matter of time when it will kick it.
Someone once told me, happiness is an extreme feeling. Just like sadness. Extreme is never good becomes it also means too much indulgence and unbalance. Thus, the way to a wonderful life is to have peace in your heart and contentment.
I make sure I end my each and everyday with a satisfied well-feed soul filled with things I like to do. I do like to blog and share my life with my followers, but I also know what are my priorities. I hope you will too.
So, before I lag even further behind, I'm sharing this post with you. All photos are taken using my iPhone else this post won't even happen! Haha.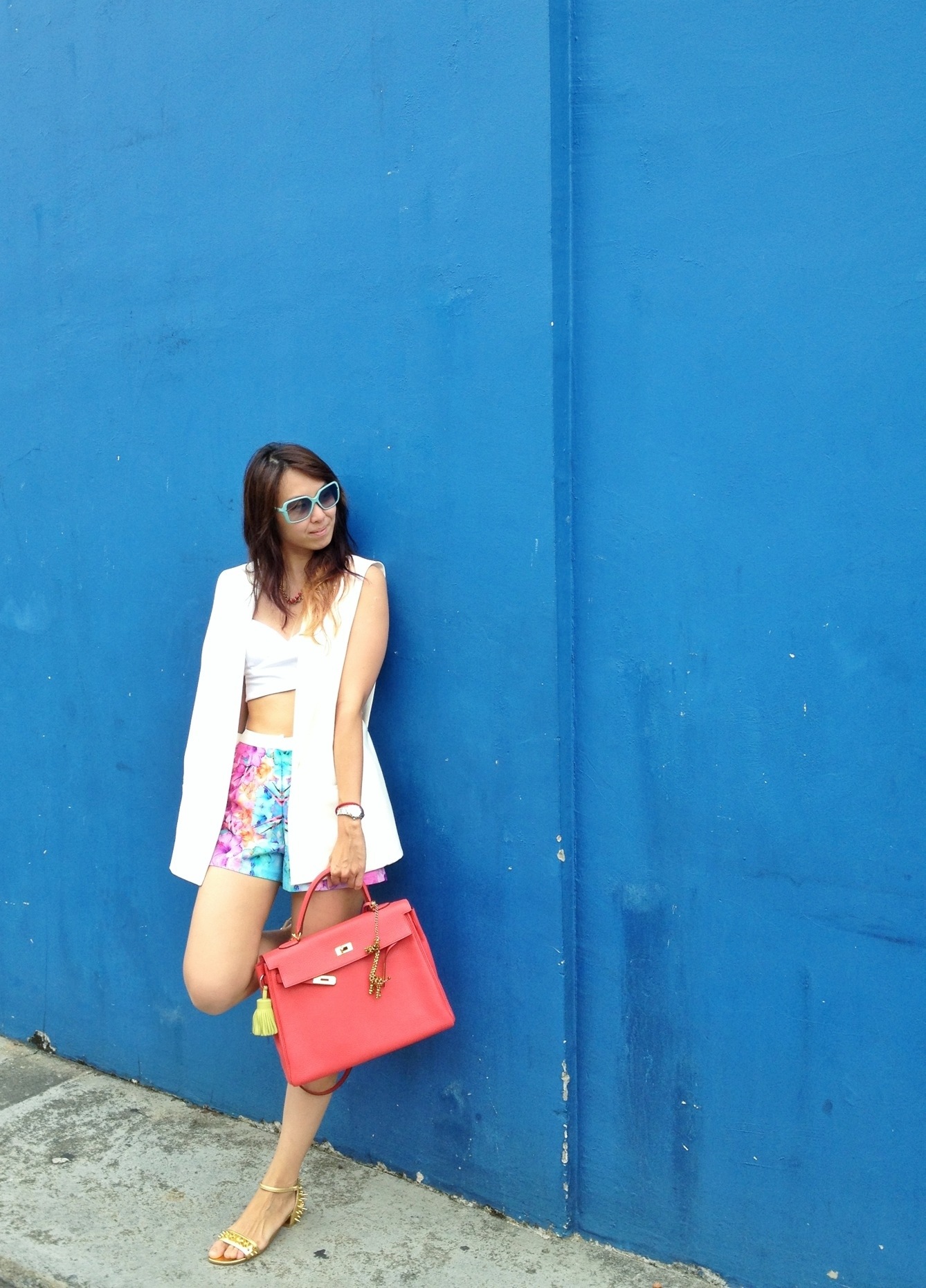 I'm wearing soft bustier from nasty gal with a Zara vest which is currently on sale now.
I break the white coordinates with a bright flora shorts from Sabo Skirt. I love all the summer flora colours and prints. It makes me smile just looking at the cheery colours.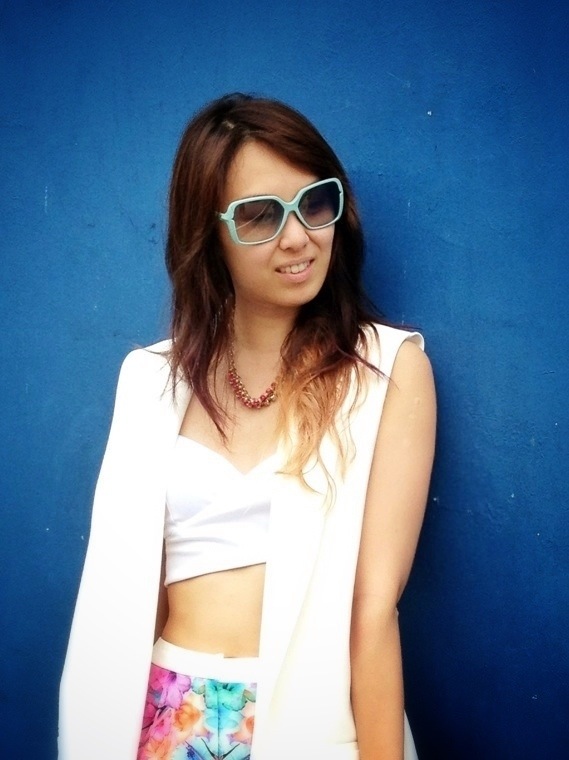 And yah, usually I don't wear make up unless I know I am taking photos. Today is a surprise post, thus, pardon my pale lips.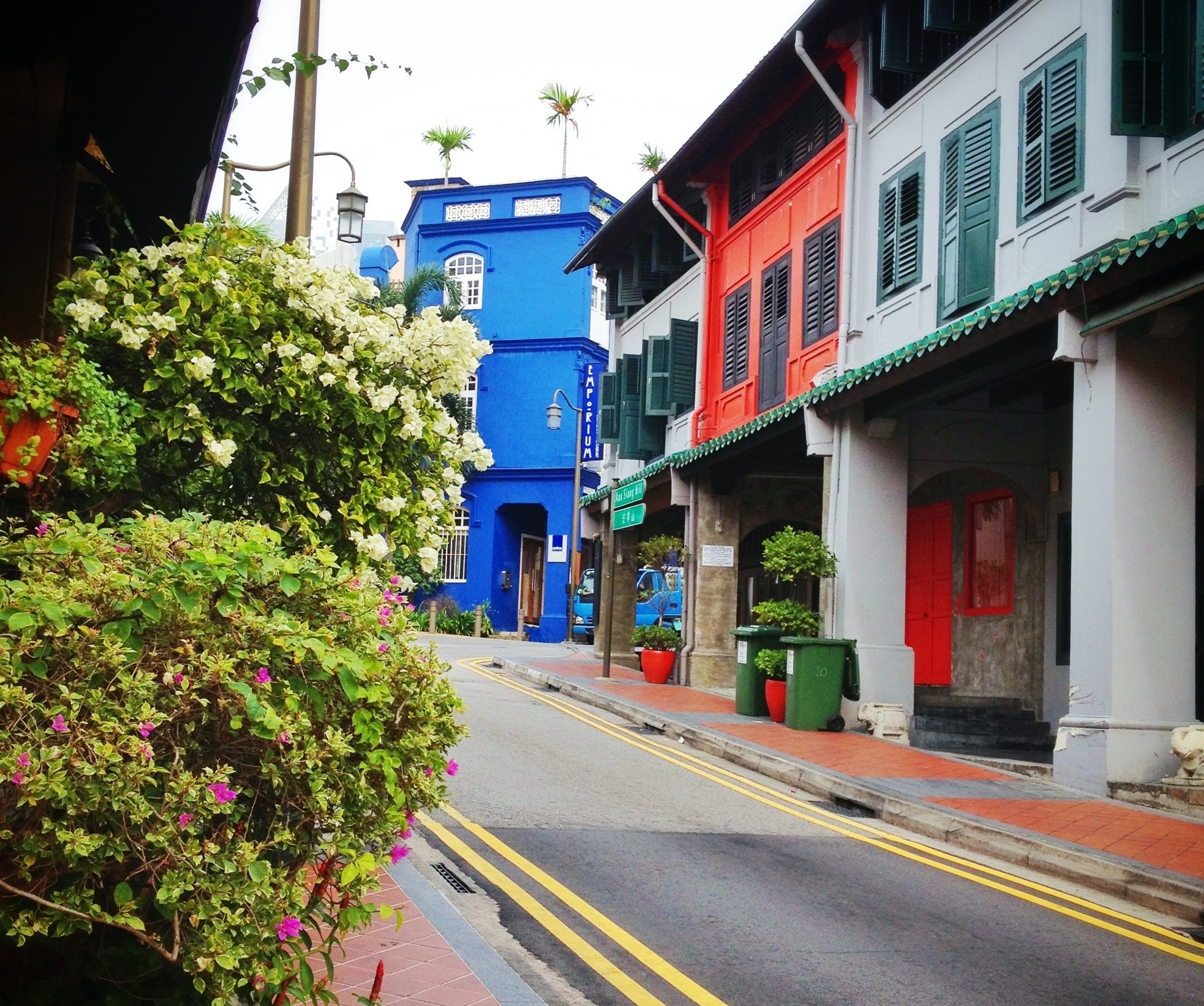 This picture was taken while I'm on my way to PS Cafe in Ann Siang Hill. Spending Sunday afternoons in PS@ASH is the best as its so quiet and relaxing. Away from the crowds.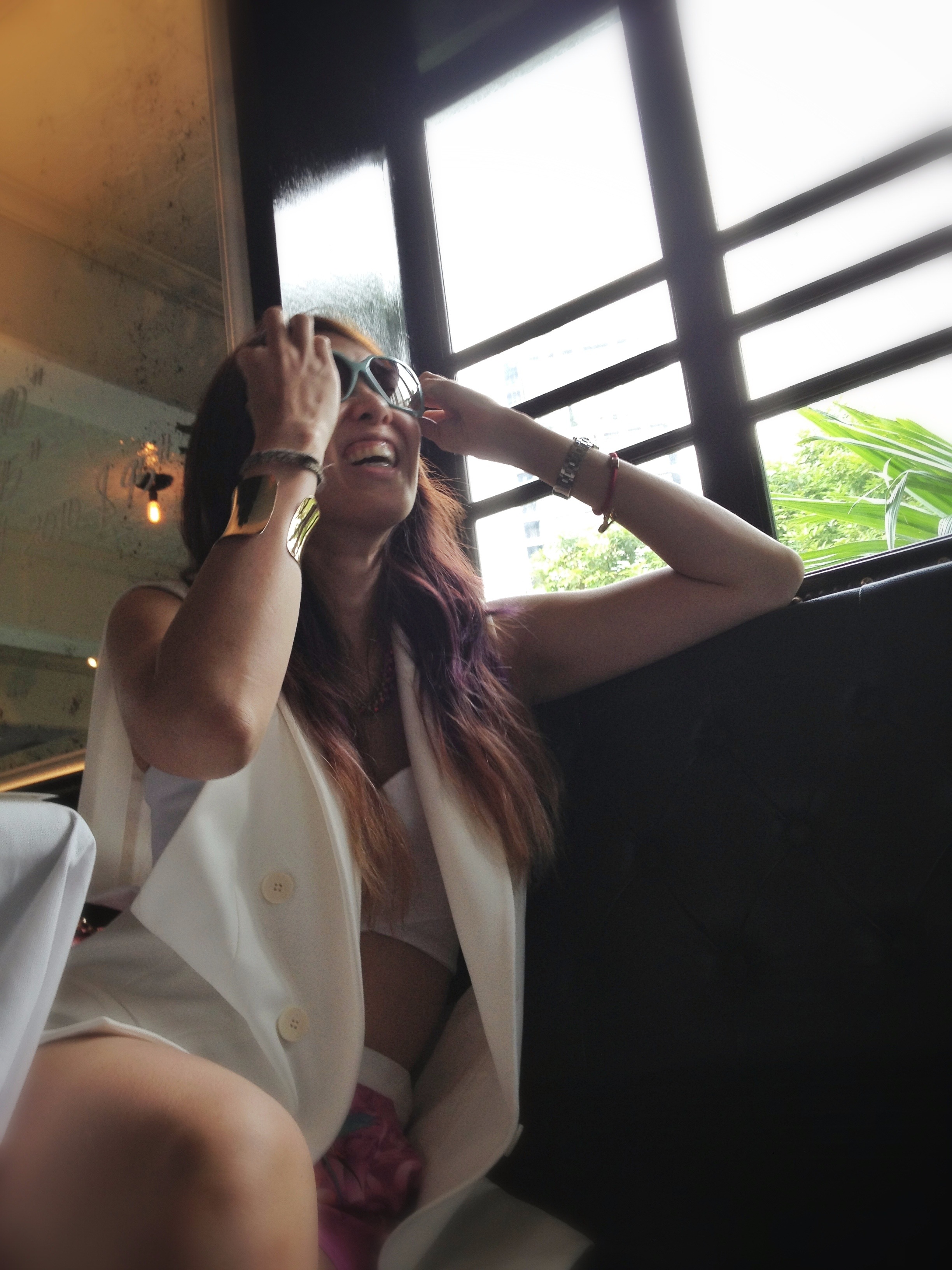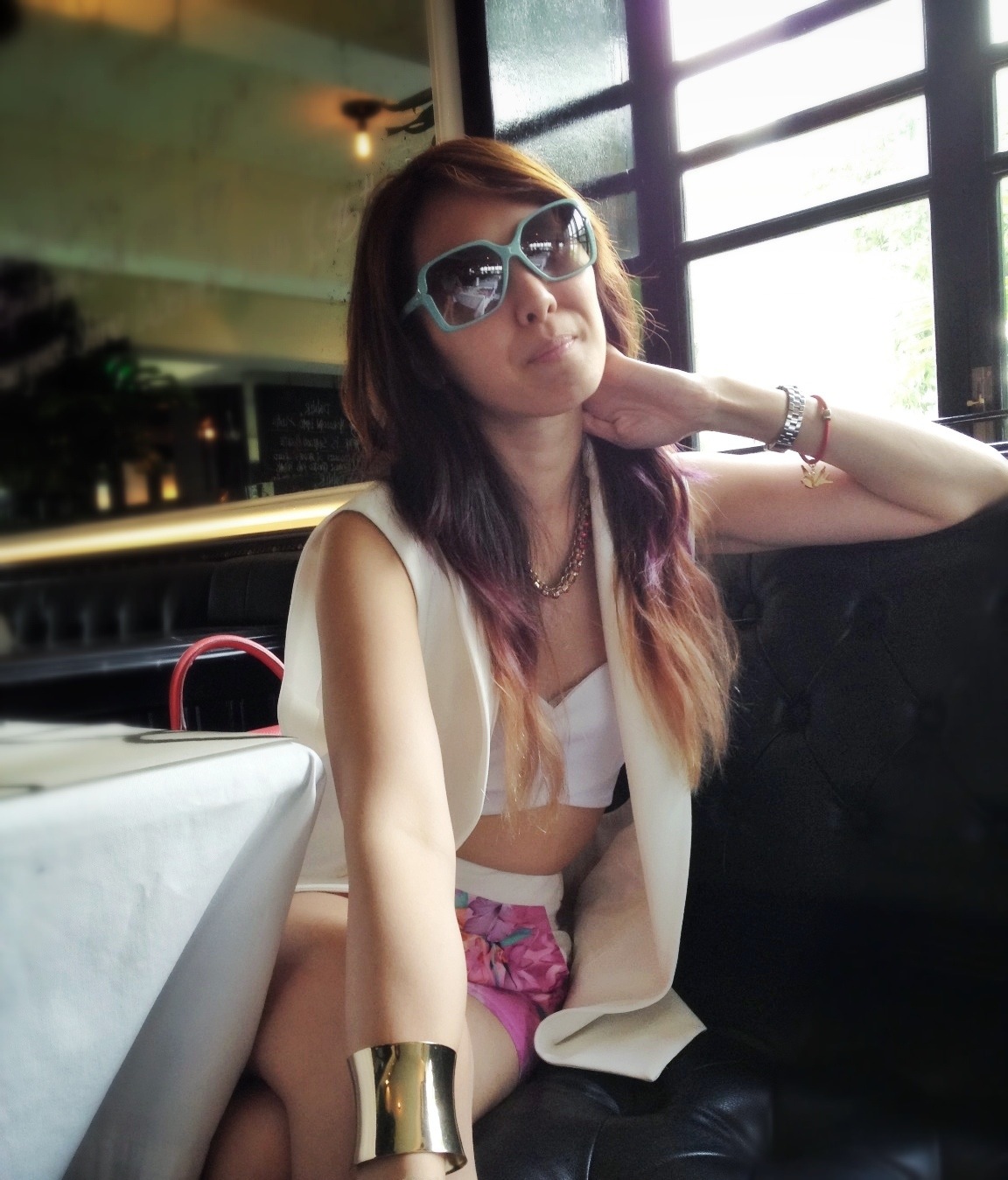 When you visit PS cafe next time, be sure to try the Foutine. It's shoestring fries tossed with foie gras, mixed mushrooms, red wine jus and Swiss cheese. The dish is so yummy and I'm so hungry that I forgot to take a picture of it. But it's very good although the portion is smaller than the usual truffle fries.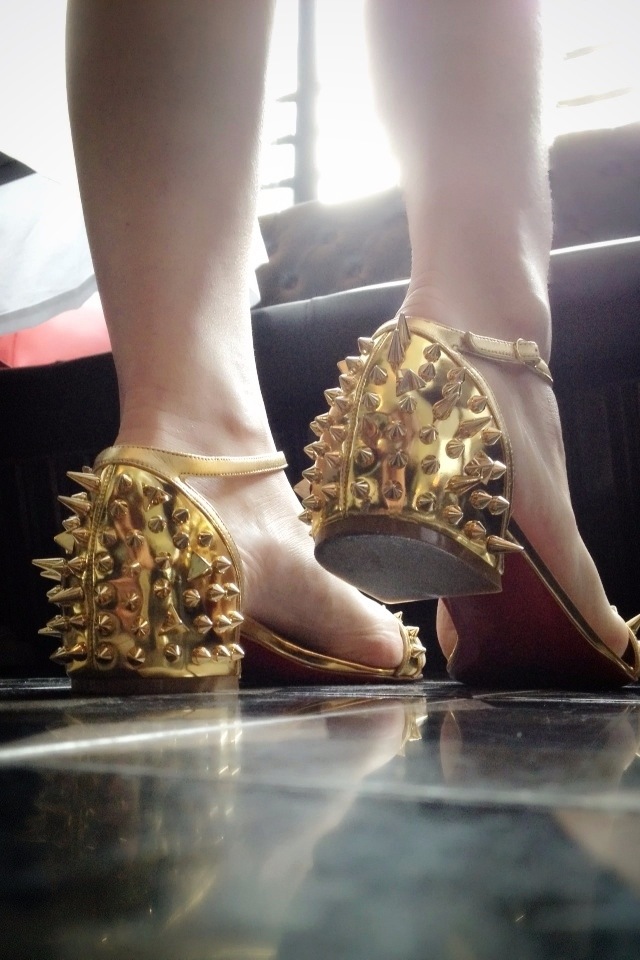 Wearing my favourite Christian Louboutin golden spikes sandals. They are so comfy that I'm wearing it to death the first day I got it.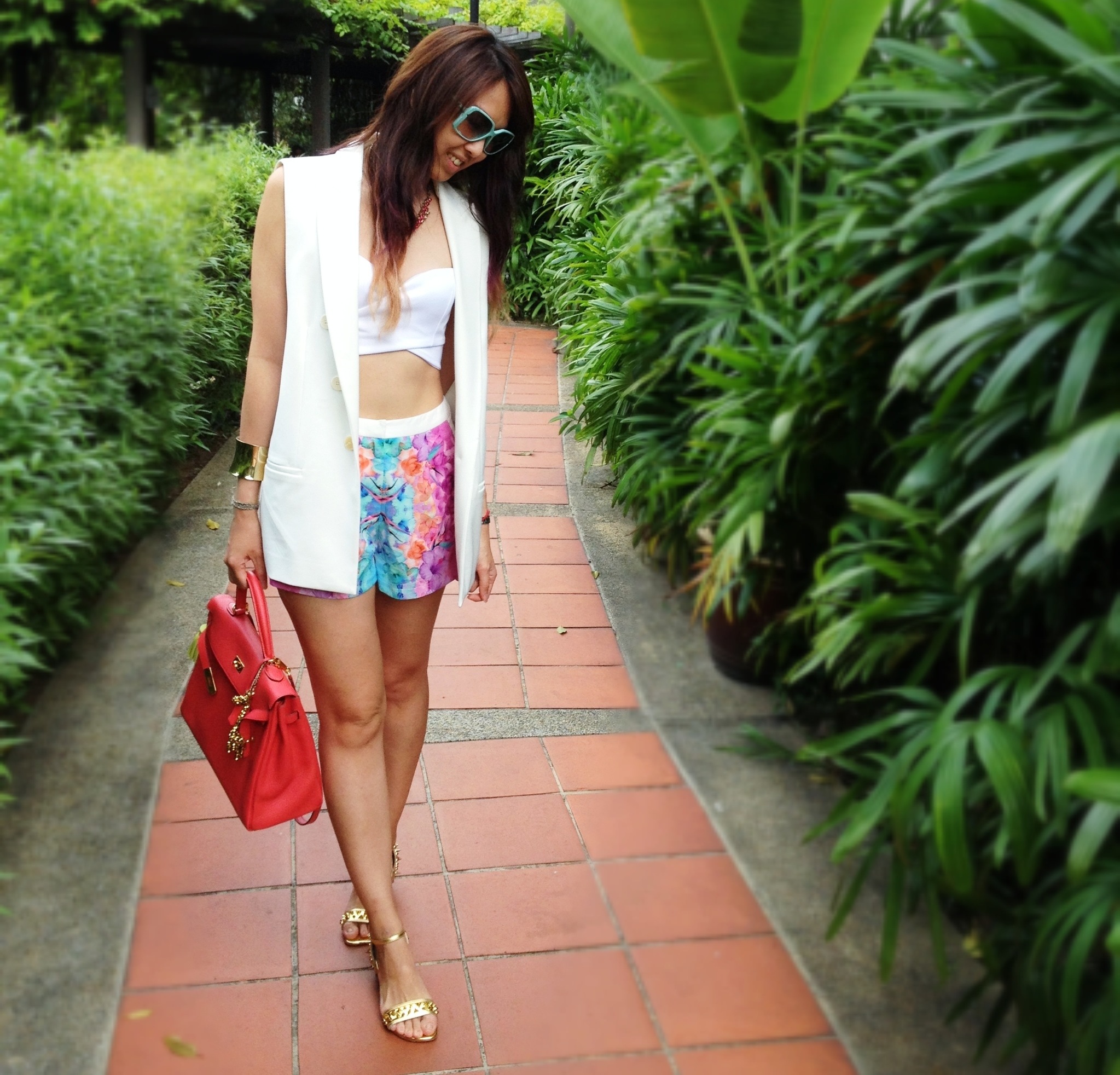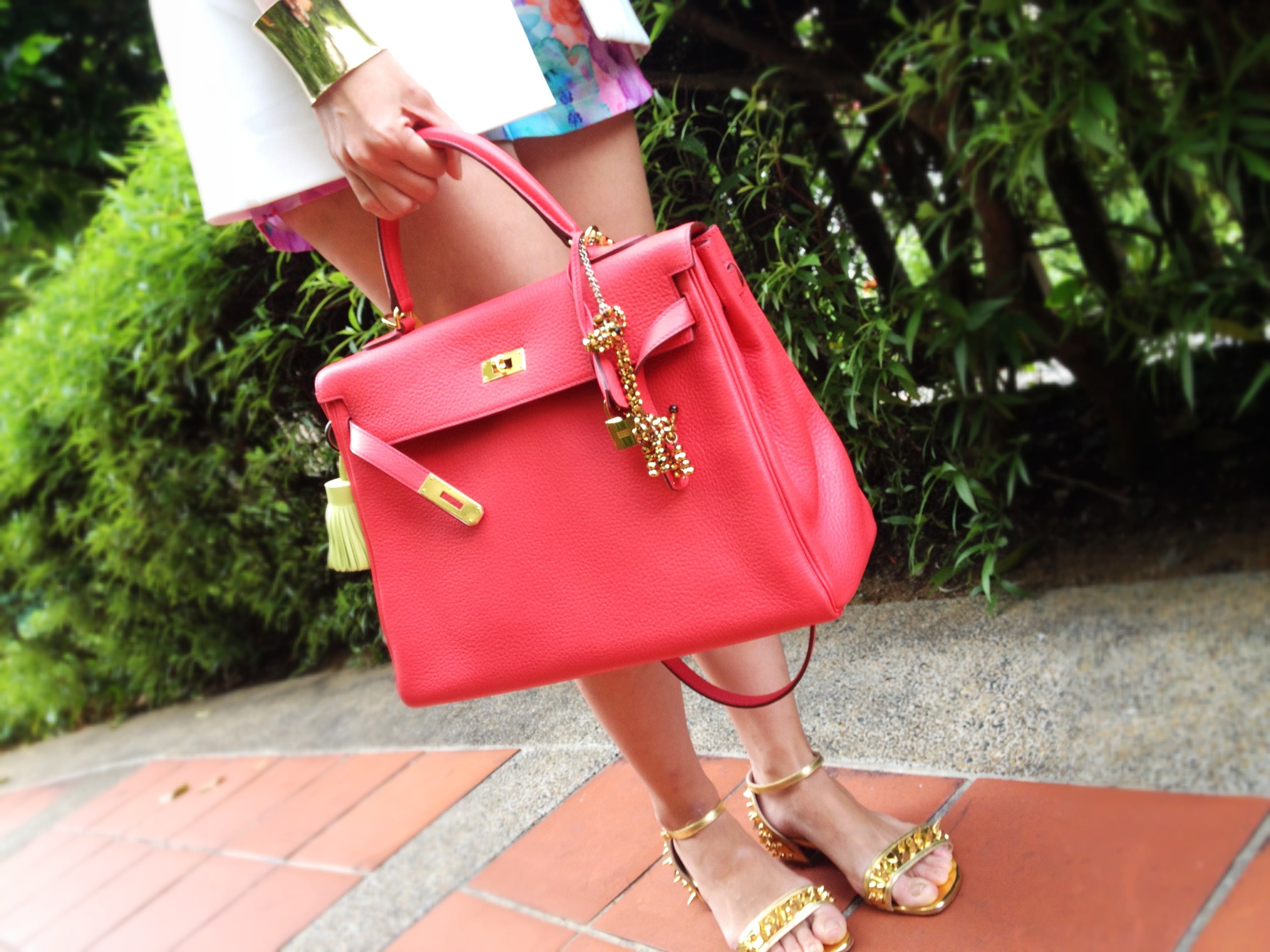 Thank you for reading this post and hope you gained some knowledge and enjoyed it. Xoxo.