MADE IN SINGAPORE FASHION – EIGHT SLATE
18 . 09 . 16       
"Uprising from our little red dot, with so much potential to shine."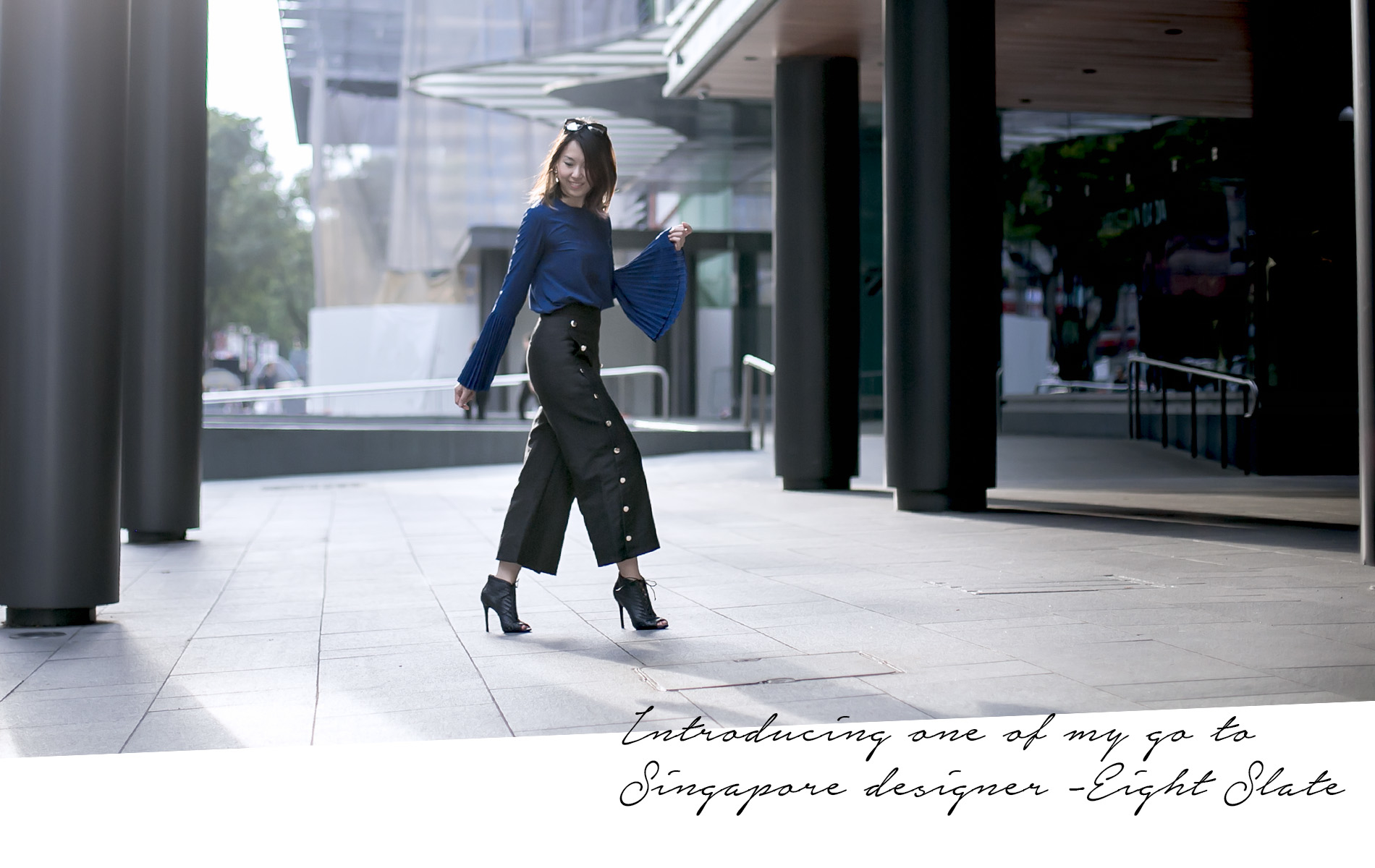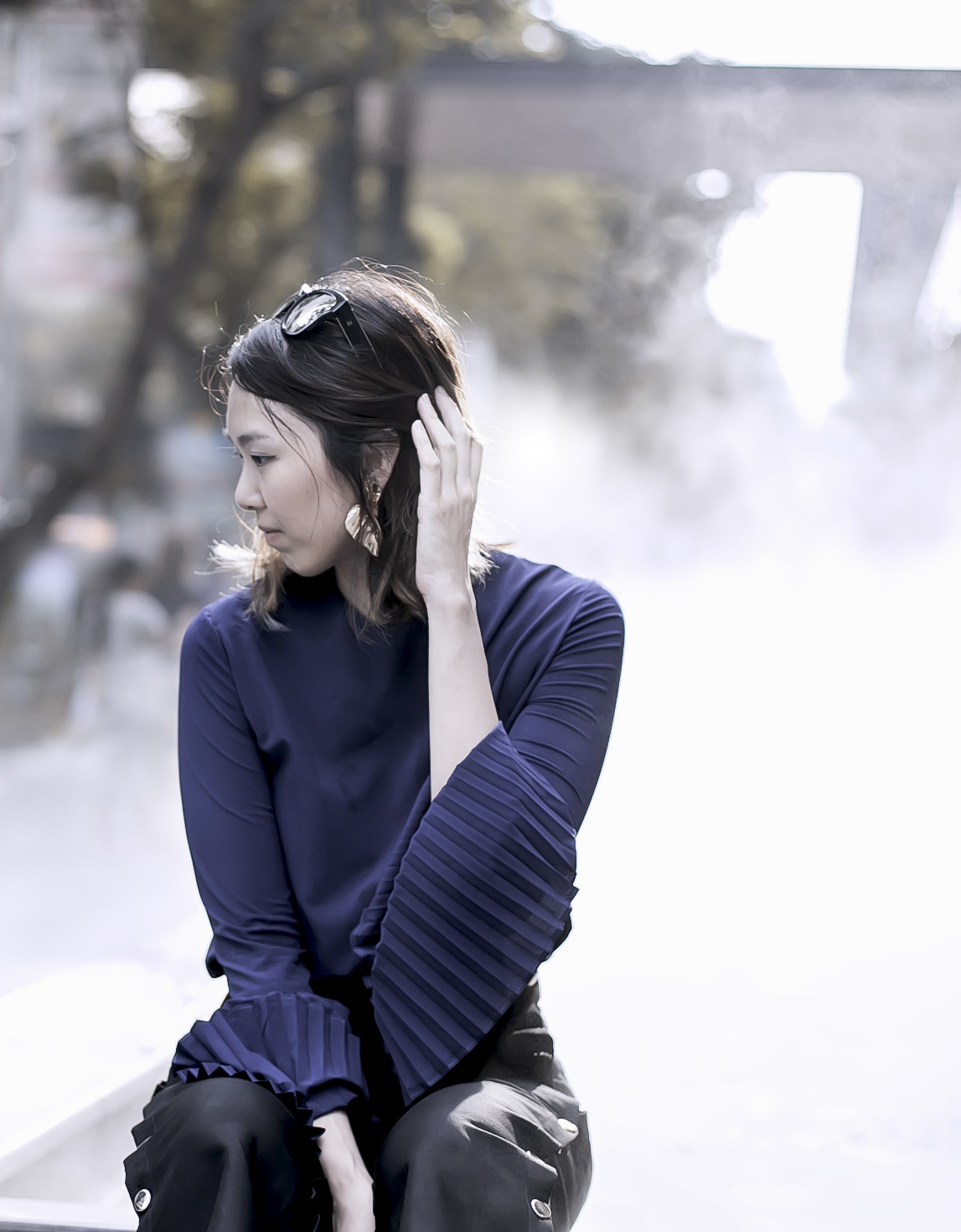 As I'm writing this post, I realised that I seems to be introducing fashion brands with the word Slate. (click here for the other slate brand) But I assure you, it's purely coincident. (Perhaps Slate should be deemed as a Singapore fashion code?)
Anyways, as with every blog post, I struggle to post it online on time. Blame it on my day job, my daily gym work out and a brain that can be compered to a sloth. (Click here if you don't know what a sloth is) I purchased this whole set in July, captured it in August and post it only in September. So, talk about me being a sloth!  But this set is still available online at Eight Slate as of today.
I fell in love with the pleated sleeves on the blouse and the line of gold buttons on the pants. It screamed contemporary wear suitable for the office and at such amazing price. Most importantly, Singapore weather is extremely hot and humid, and that's the real challenge for local designers to source for fabrics made for our unforgiving weather. The clothes from Eight Slate always ensure that it's comfy enough for daily wear, as well as no dry cleaning needed. I always dreaded those beautiful designer clothes where I need to send to the dry cleaner after each wear. Even though the material is just cotton.
So, I tend to love mixing up my wardrobe with practical clothes that can be thrown into the washing machine , as well as good quality designer wear from Italy or french and perhaps sometimes Australia. It kinda helped my pocket too in all aspects, if you know what I mean.
I'm wearing Louie Pleat Sleeve Top in blue which is unfortunately sold out. But you can still get it in salmon pink. This fabric is so soft and flows really well. Totally love the price point. I matched it with Amaris Silver Button Pants in black. The cutting is a little small so if you want it loose, you can take a size up. Paried the whole outfit with my comfy Schuzt bootie that I got while I'm in Brazil.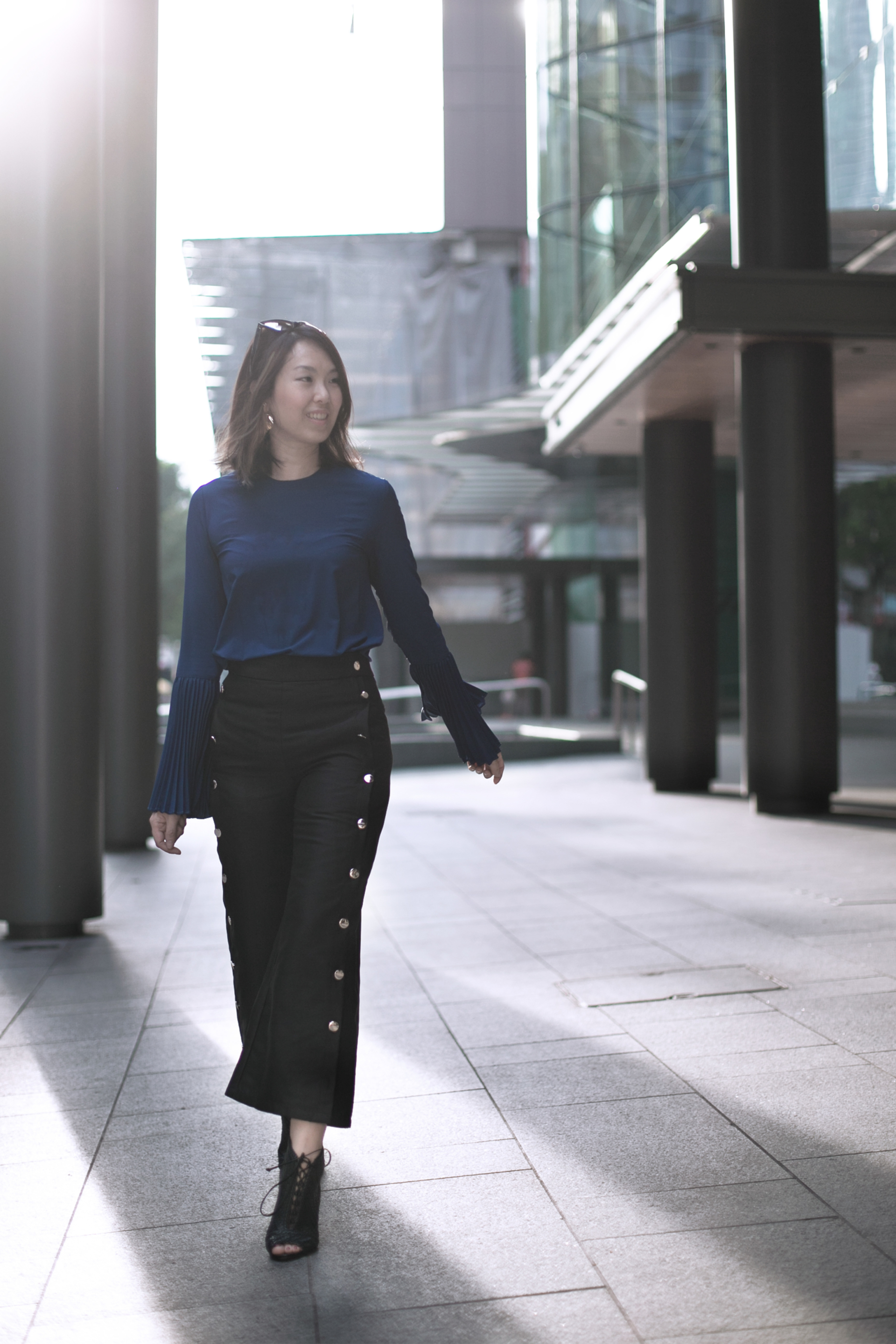 Photographed out the foyer of Robinons at Heeran, on Singapore shopping street Orchard Road, where Eight Slate stocks their stuff there too. Using Canon 5D, 50mm 1.4 lens. Thank you for reading. xoxoxo.