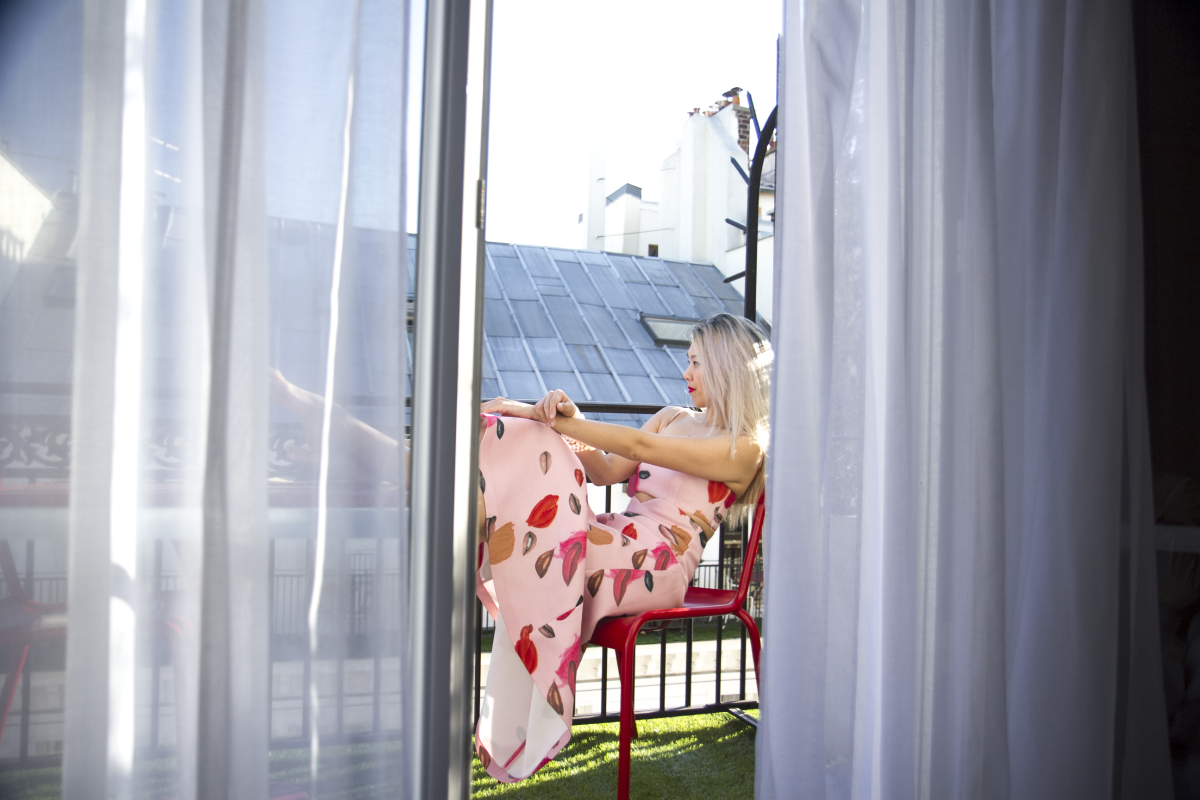 Paris is a city that causes one to keep falling in love with again and again. It's been 3 years since I last visit this beautiful city but so much has changed that made my heart breaks.
The city is still alluring, drawing you to explore every corner, fascinating you with amazing architectural, the romantic streets, and presented everywhere with excellent Parisian taste from clothes, designs to food. How can one not love Paris?
In current reality, this city is now crippled by illegal immigrants from the neighbouring European countries, all blame to the open Euro boarders. The declining Euro currency is not helping the economy resulting in higher crimes.
Yours truly is one of the target for such crime. On the same day when these photos on this post were taken, I was robbed in board daylight just right outside Gallery Lafayette by a group of gypsies ladies who crowded around me asking me to fill up a survey form. I screamed as I can feel that they touched my bag. A recycling track man (which I'll call him Mr Part-time Policeman) saw   what was happening and literally kicked one of the ladies in the butt to chase her away. In total, I was attacked by 5 gypsies ladies. And this happened in the middle of a very crowded street.
Lovely Mr Part-time Policeman helped me to call the police who promptly arrived in less than 5 minutes. But nothing can be done. My precious Hermes wallet was already stolen.
In the middle of my conversation with the police officer, one passerby came over and highlight that a crime is taking place. Next thing I know, the 3 police officers dash across the road, and nub both man to the wall. It was drama and the whole street stood still for a second to watch, and then everything resumes.
Next minute, another lady holding a clip board once again asked me to do a survey, Mr Part-time policeman saw it and kicked her butt again chasing her away.
I felt that I'm in thieves lair, swamped and surrounded by desperate rats looking for opportunities to steal every single second.
At the police station, I heard more horror stories of ladies being robbed in the hotel lobby. She was sitting at the lobby with the bag on her lap waiting for check in. All her cash, and passports of her family members are in the bag. The thief snatched her bag and ran. Another lady was alighting from a cab right outside another hotel, 2 men pushed her to the ground and grab her bag.
How do one react fast enough in such situations? These thieves like to catch you at times you never thought of. Compare to these ladies, my lost wallet is no big deal.
The police said that these thefts happen everyday and even know who are the culprits but they can't do anything to them. The police has no evidence since the thieves are too fast to hide the stolen goods, and these immigrants regardless illegal or legal have laws to protect them.
Paris is at lost. Just few months ago, on the front page of their national newspaper, there was a strike at the Eiffel tower as both the staff and police are overwhelmed by thieves in the area. More details here. The staff from the louvre museum were on strike same month because they can't handles the reports of thefts from the tourist.
While I was in Provence, I heard stories where a family left their car just 5 minutes to take some photos, and return to find their car missing. All their cash, passports and personal items are in the car. What expert the thieves are. Just 5 minutes to steal the car.
Paris has become theft city. What a beautiful city the thieves choose to commit their crime. I will say these thieves have good taste too.
These photos were taken in the morning in the beautiful Hotel Joyce before the unfortunate event happened 2 hours later. This is one of the nicest hotel I've stayed so far in Paris in terms of price,room size, distance from main shopping area and most importantly, service from the wonderful counter staff called Mr Samuel who never fails to describe vivid stories and recommendations in Paris. I booked a room with a balcony and it's 100% worth it to watch people start their work in the morning, and in the evening, you get to see the sunset lighting up the sky in colours of pink above the rows of beautiful buildings. With a glass of wine on hand and the crisp summer Paris air, Paris will fill you with so much love.
For more details on this hotel, you can visit this link. Note that this is not a sponsored post but a genuine recommendation of a good hotel in Paris. In my next post, I will share the area where I was pick pocketed so that you can be aware if you are in the same area.
Wearing: Alice McCall crop top and skirt set