"A waterfall tucked in an untouched part of the island, is always perfect."
This beautiful waterfall is located on an island called Koh Kooh, on the eastern part of Thailand. This island is a hidden paradise, almost untouched by civilization. If you ever visit Koh Kooh, do make sure you make a trip to this waterfall called Klong Chao.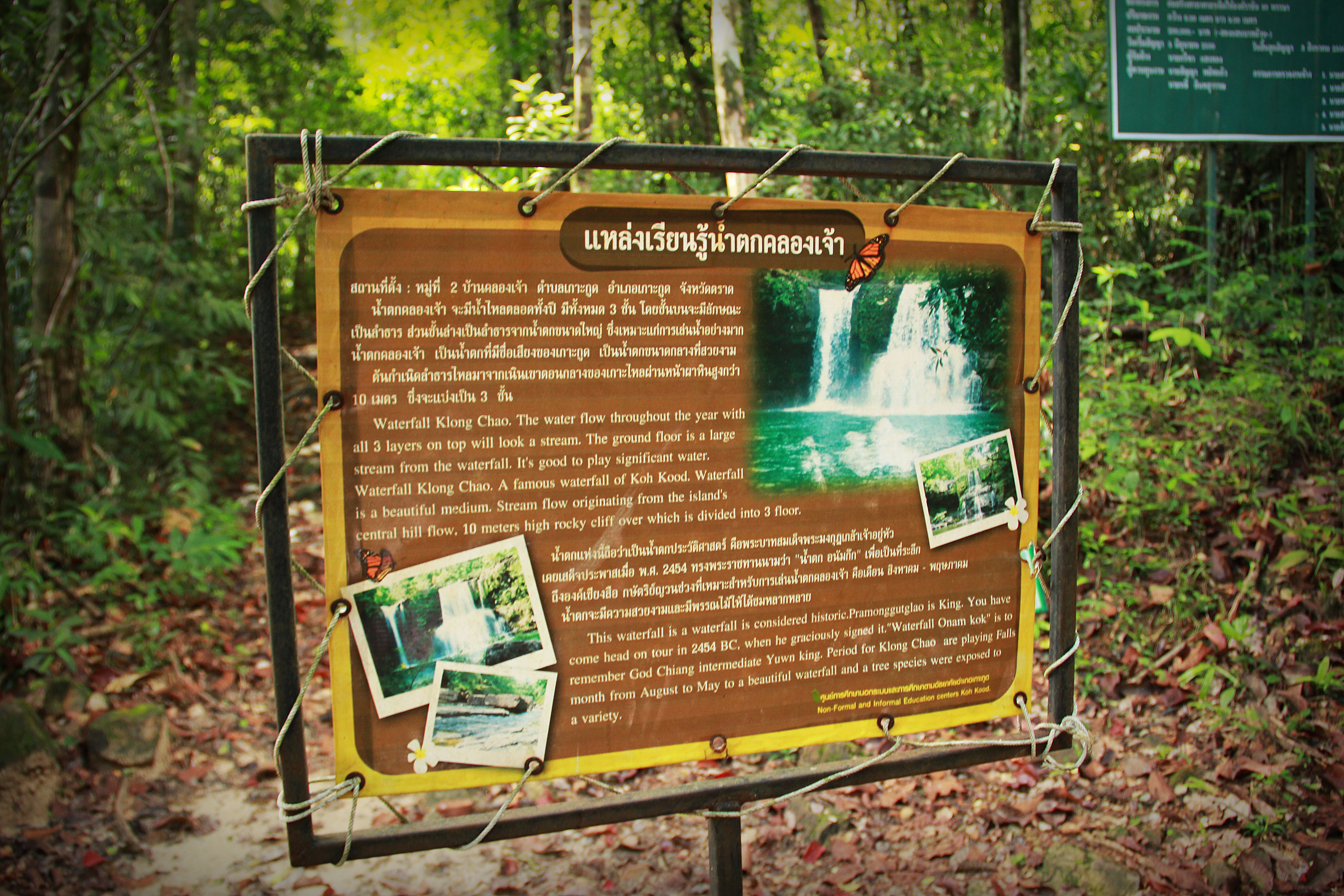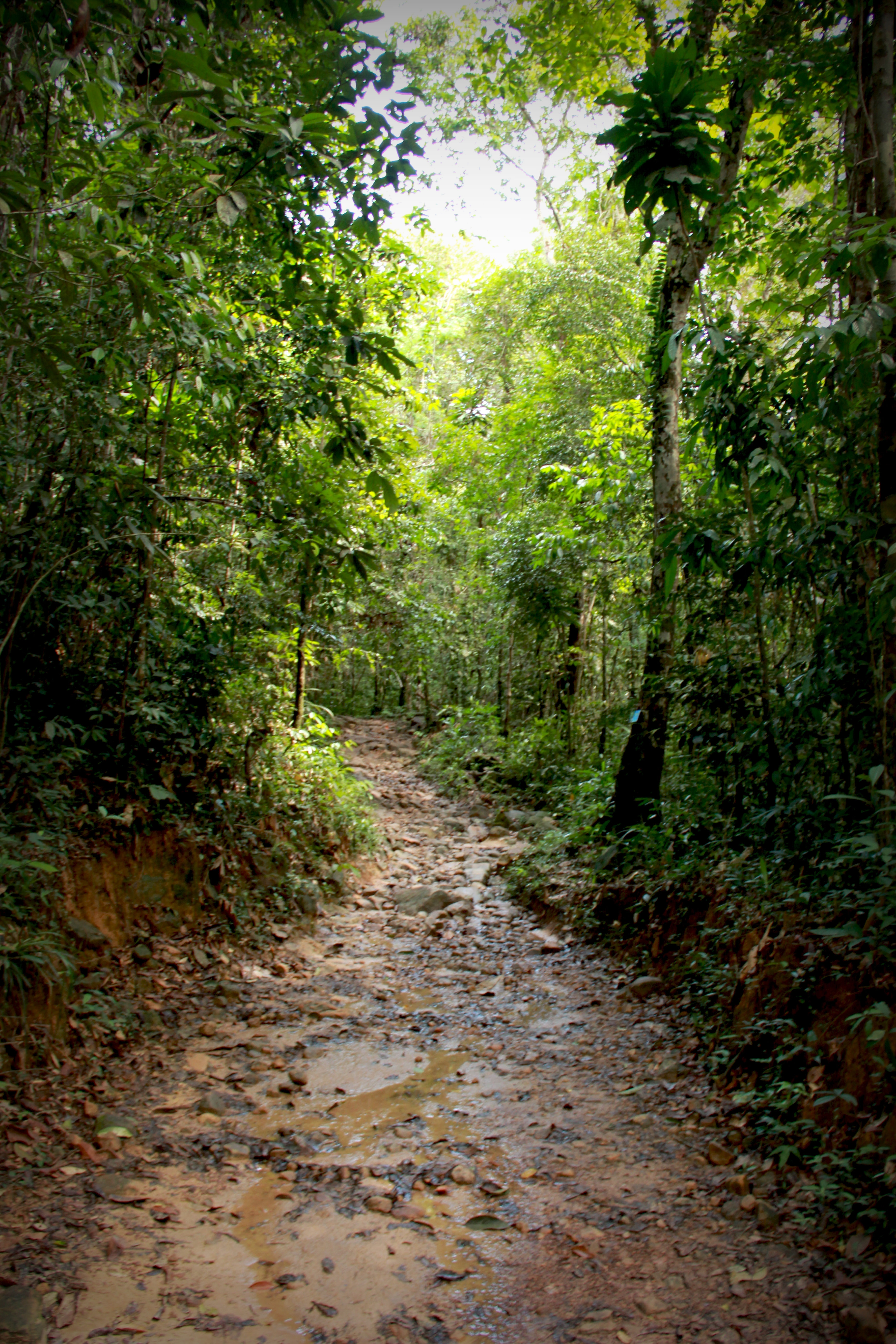 It's a short walk through these muddy and slippery path before we reach the waterfall. Without a guide, we will never know that behind these lush greenery hide a beautiful waterfall.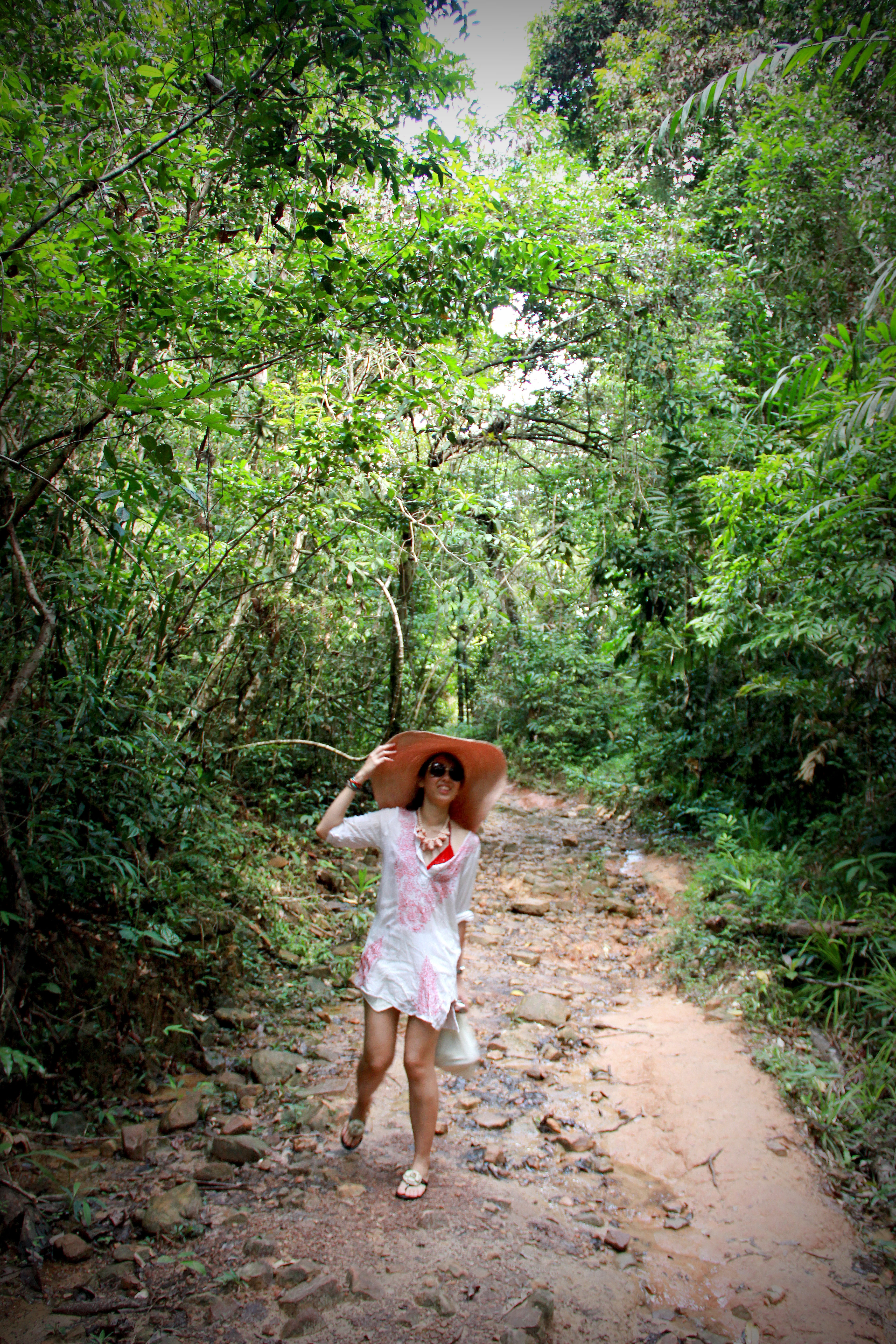 The first glimpse of the waterfall, behind the trees…………..It's small but because it's in a remote location on an island with less than 2000 population, it's almost like a private waterfall! The water is clear and clean, the air is crisp, there are no litter or screaming kids around. just the roaring sound of the waterfall.  It's hard to find such a paradise nowadays.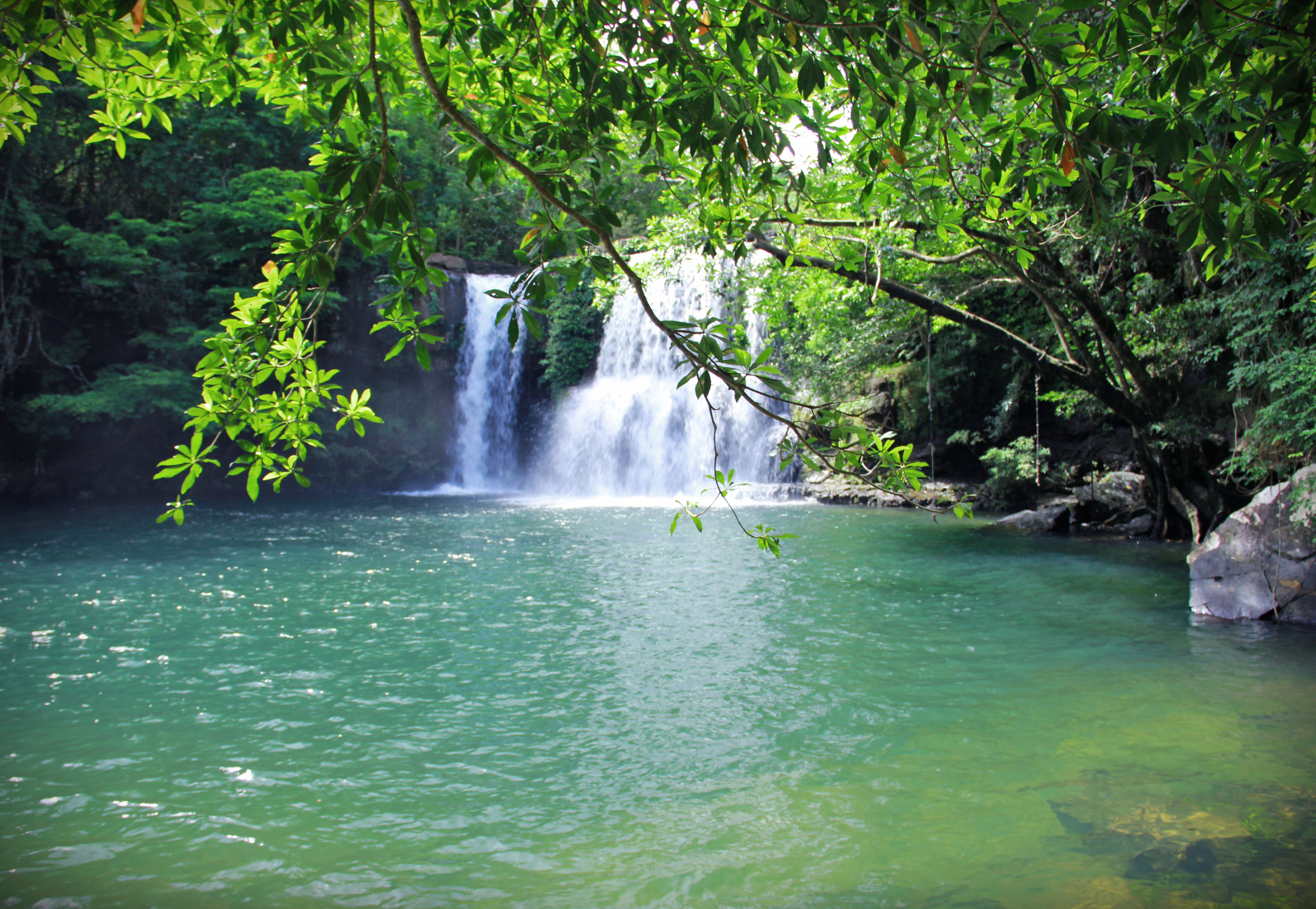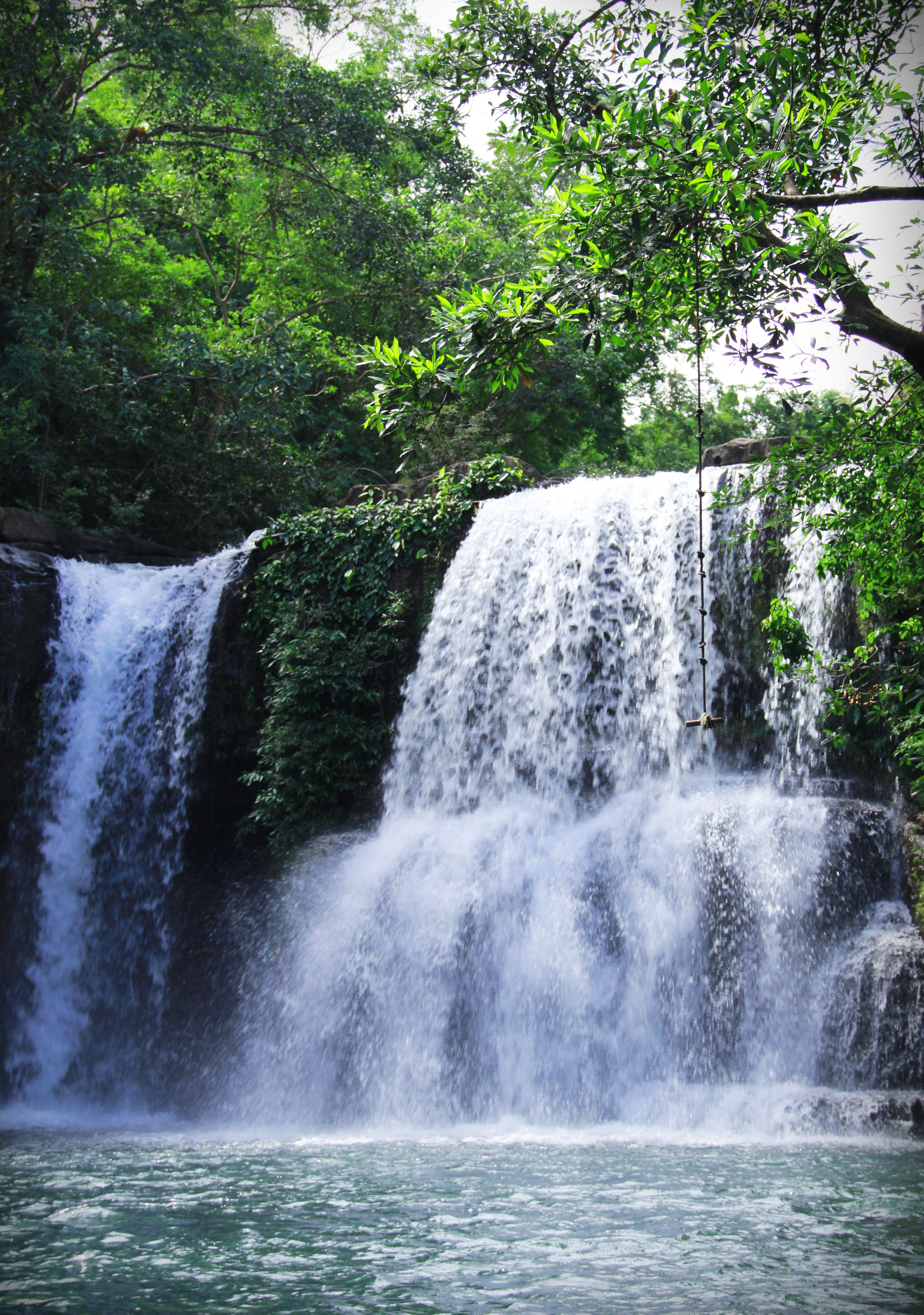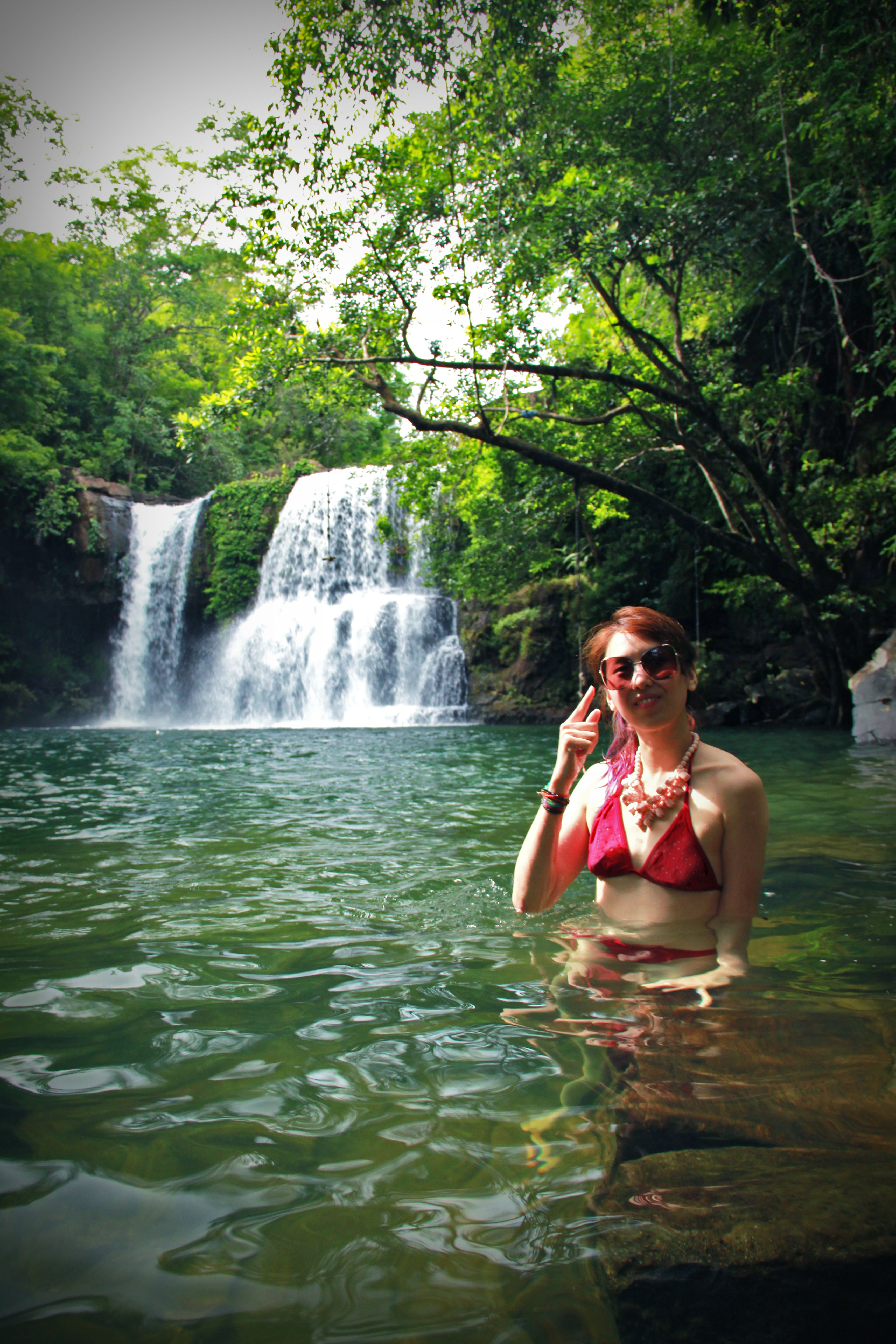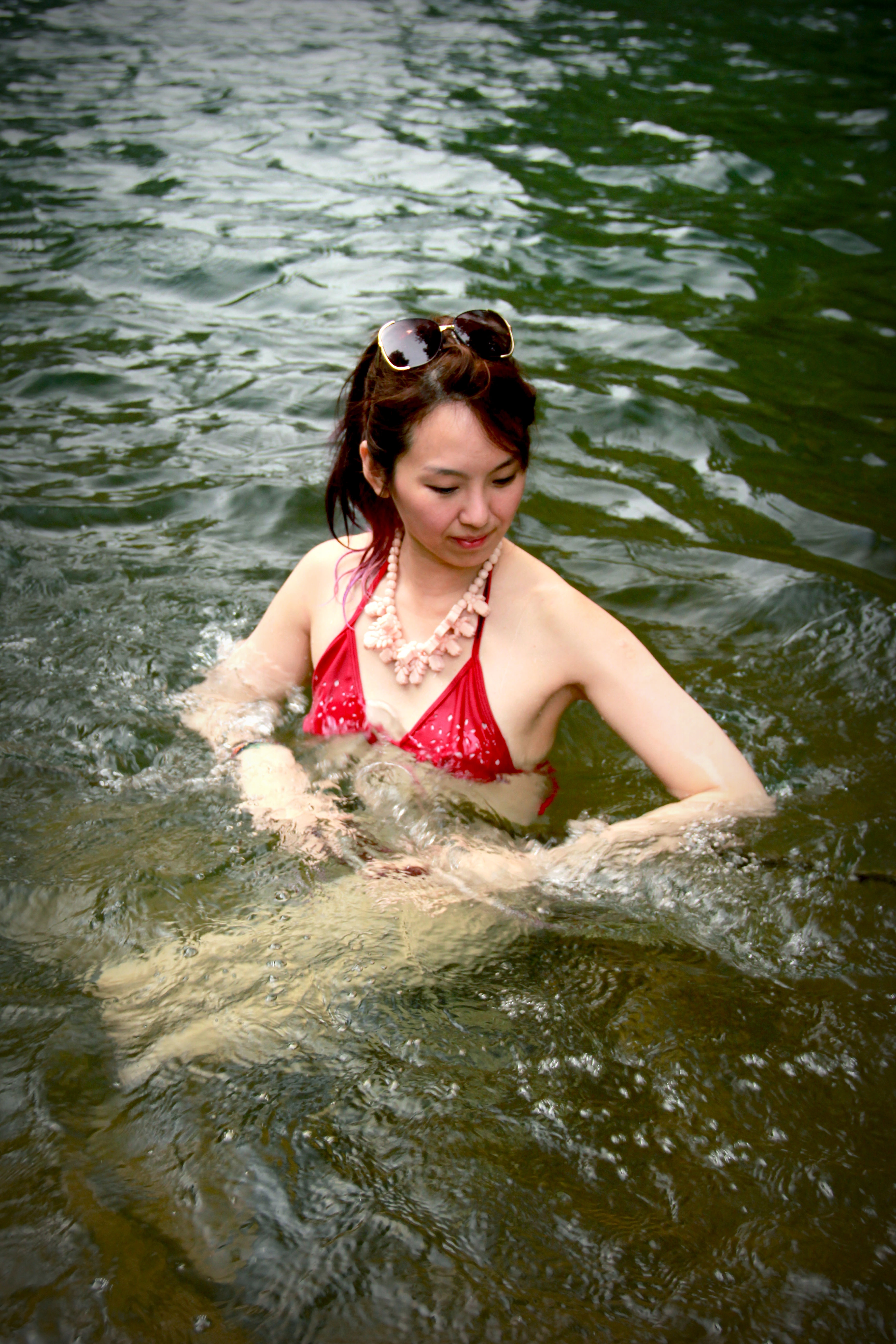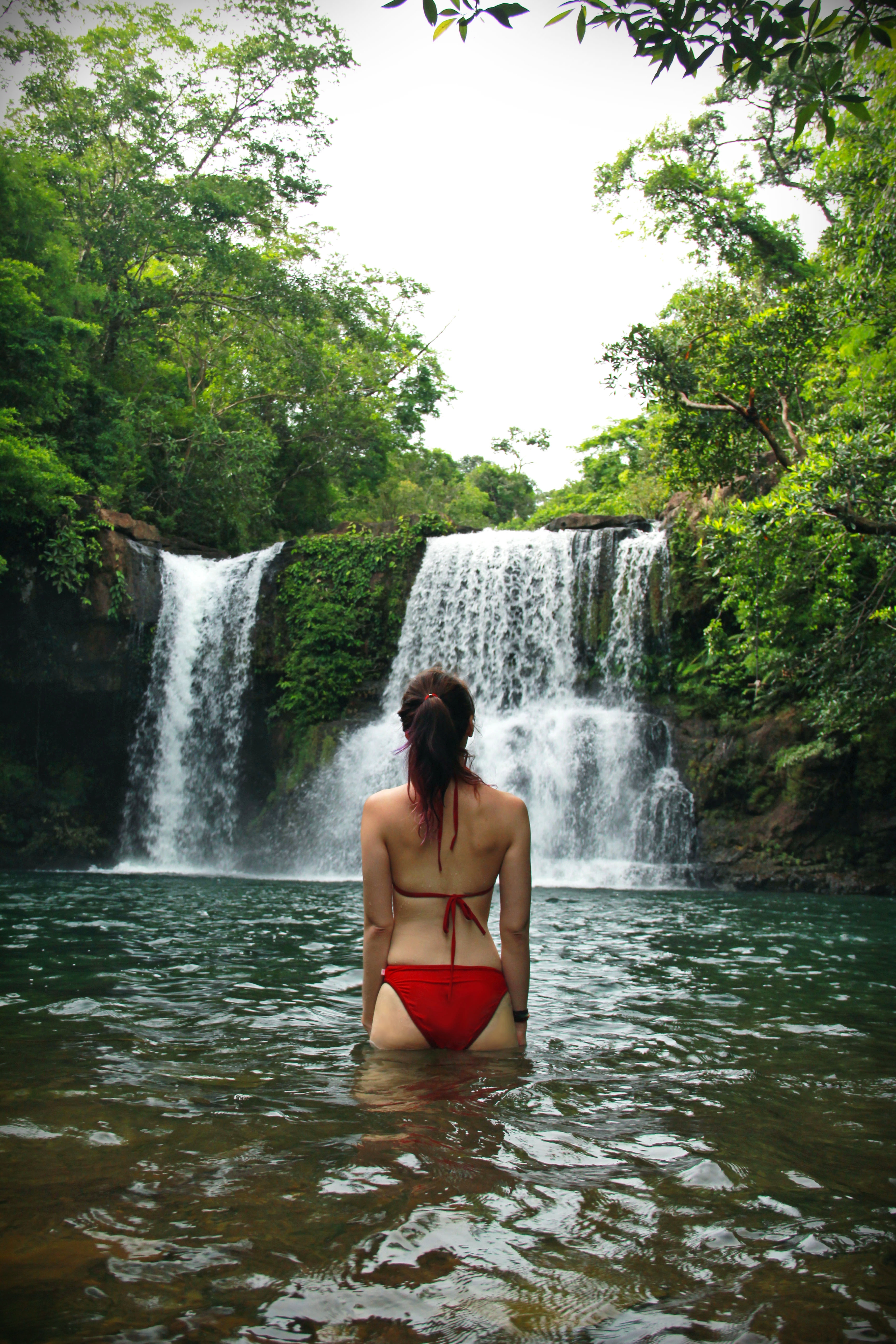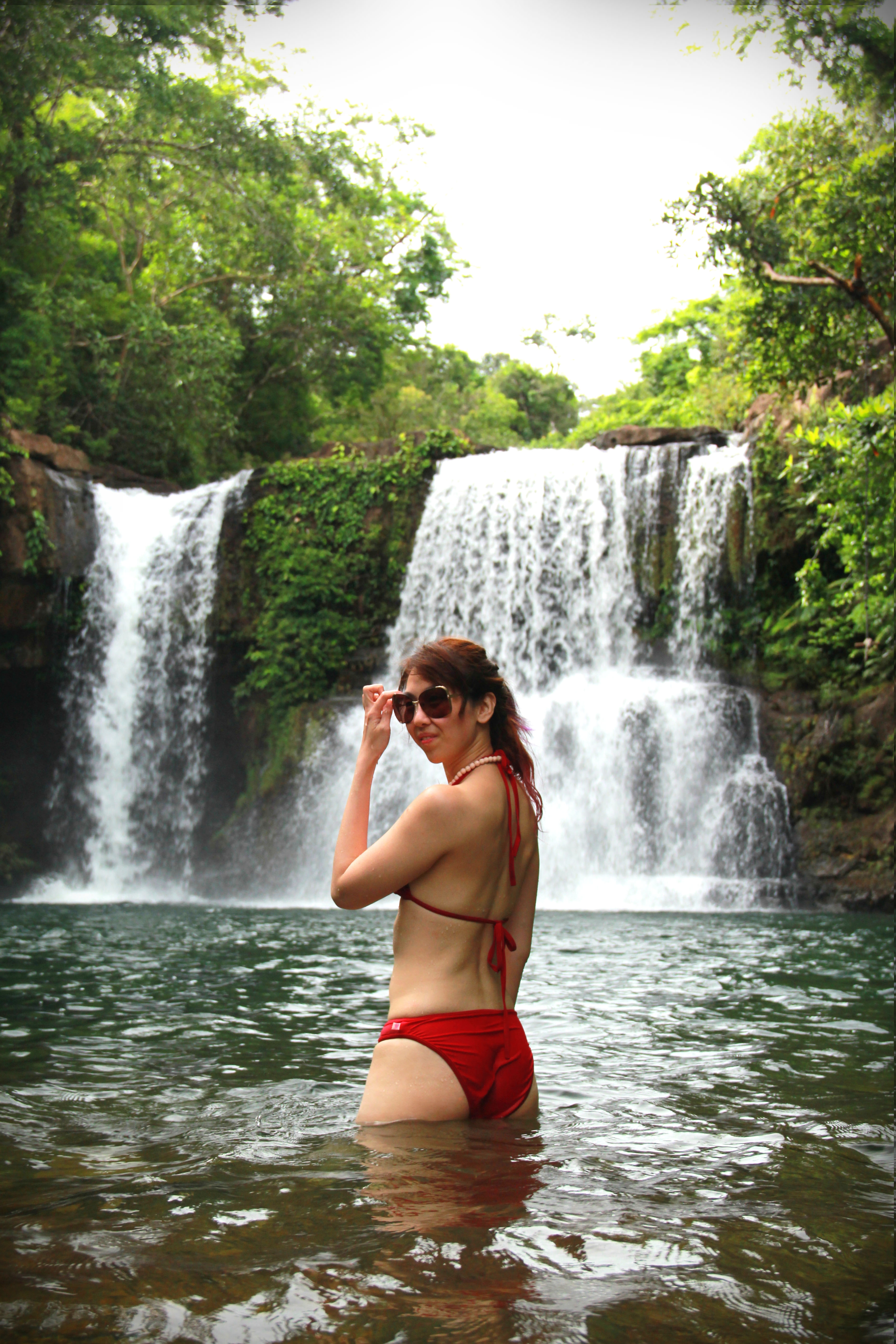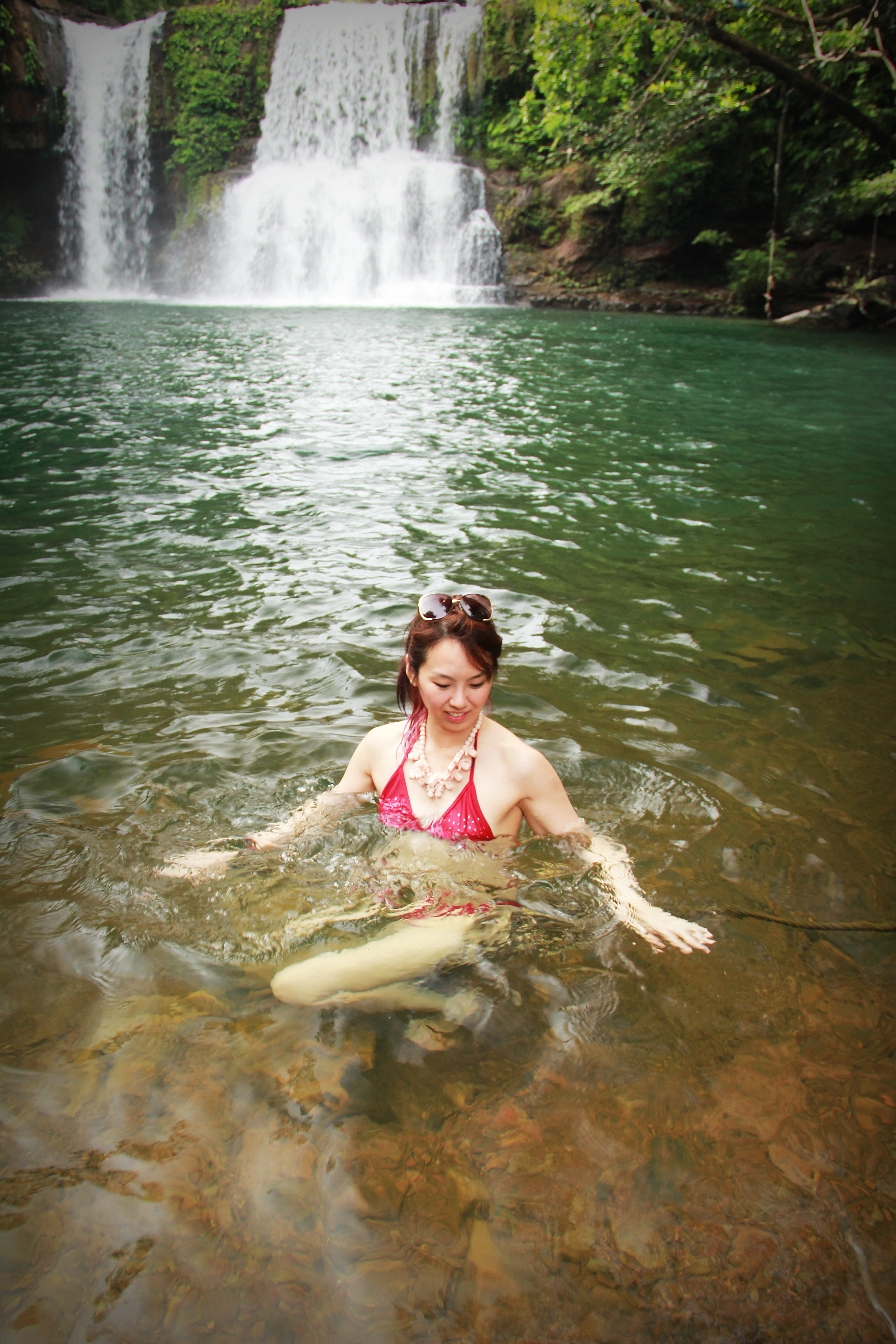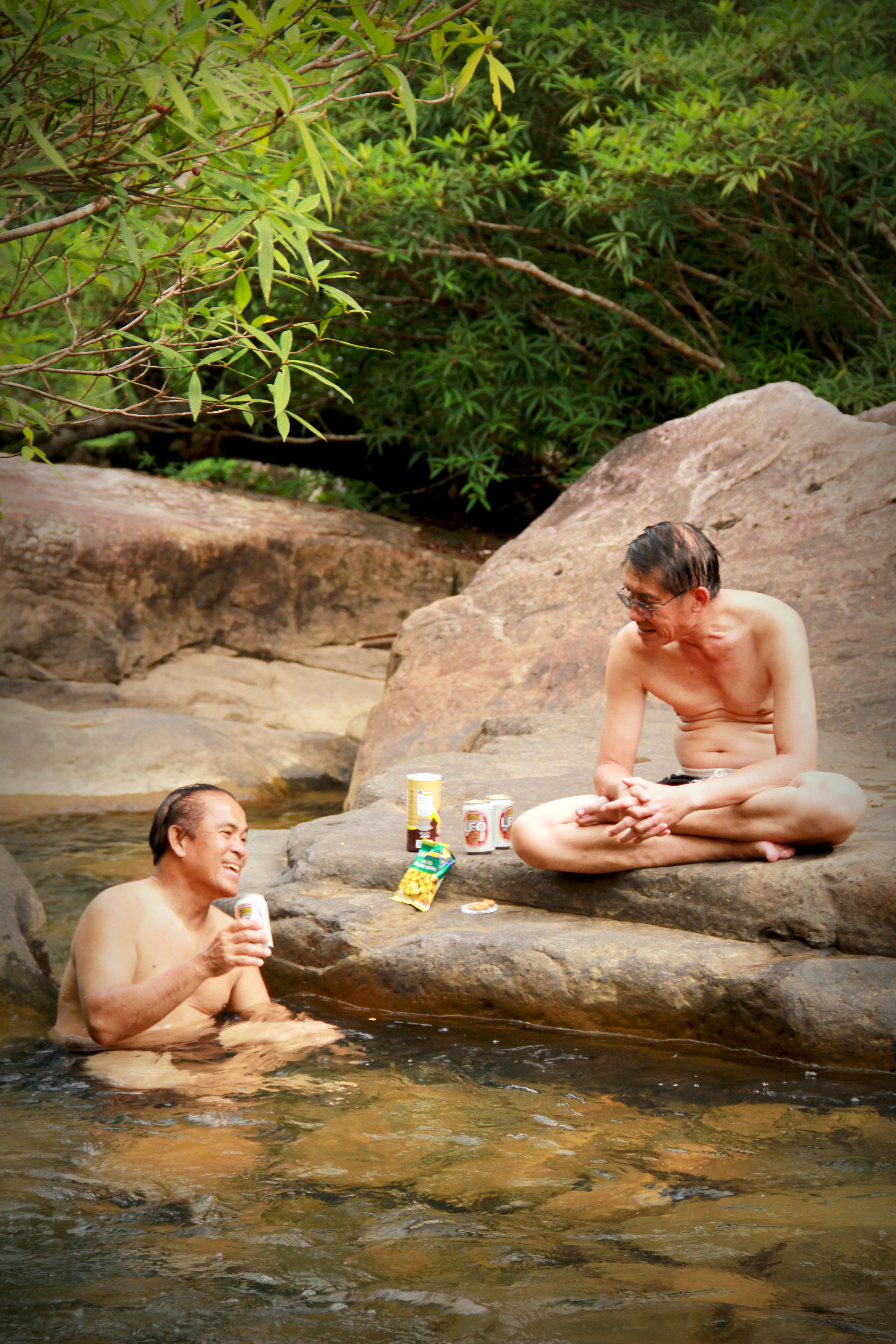 Spotted some locals enjoying their beer and snacks by the waterfall. Ahhh…this is what life is supposed to be.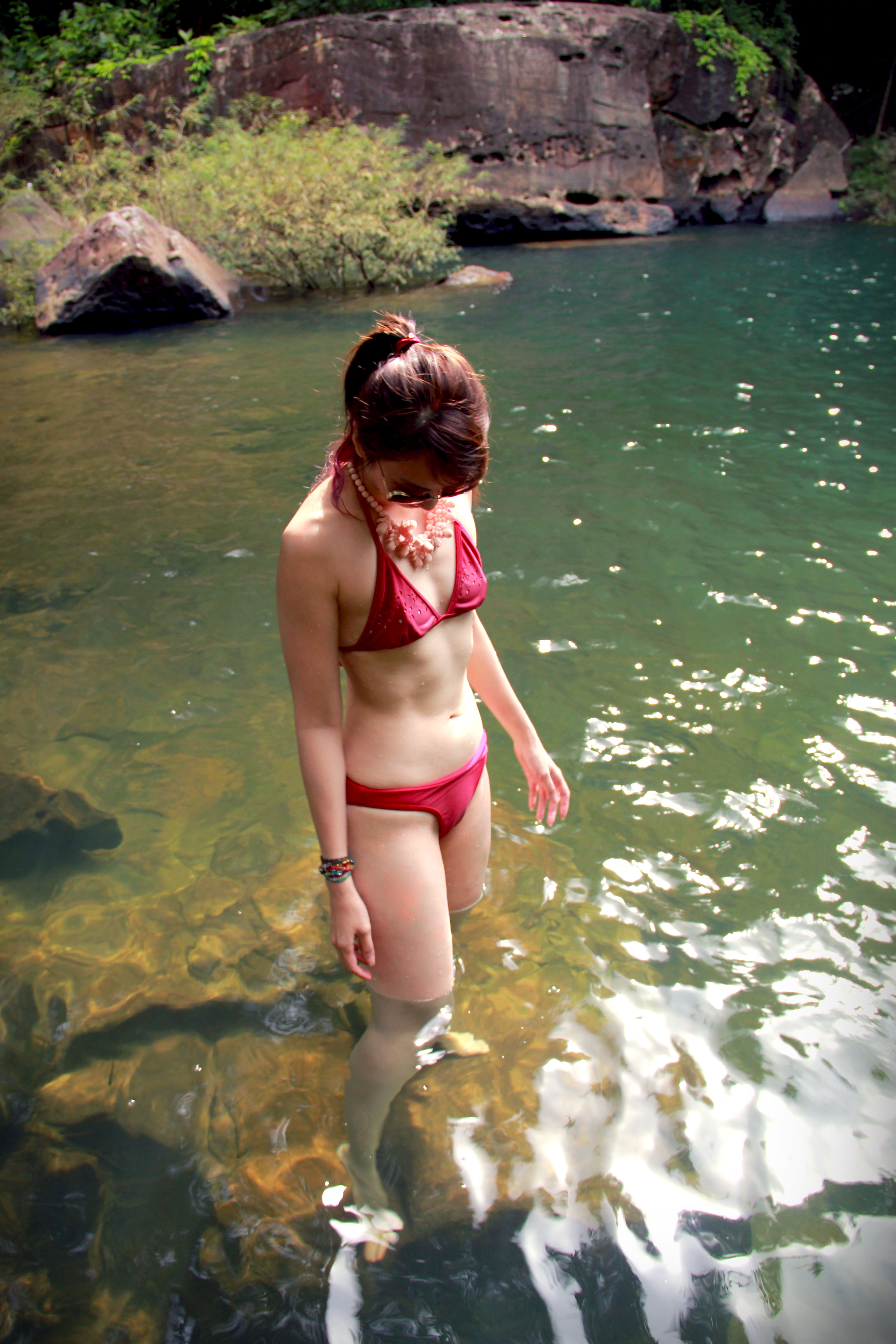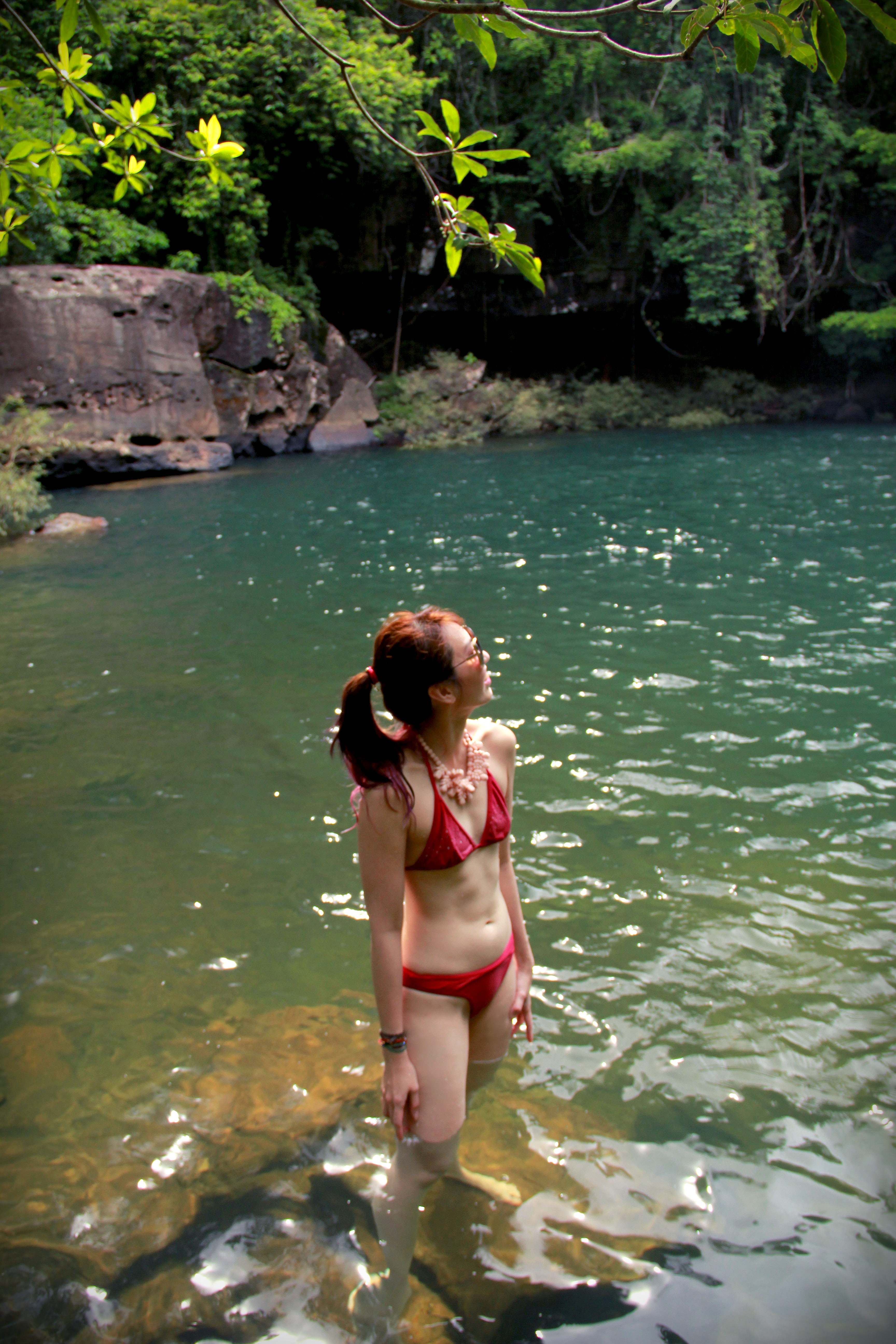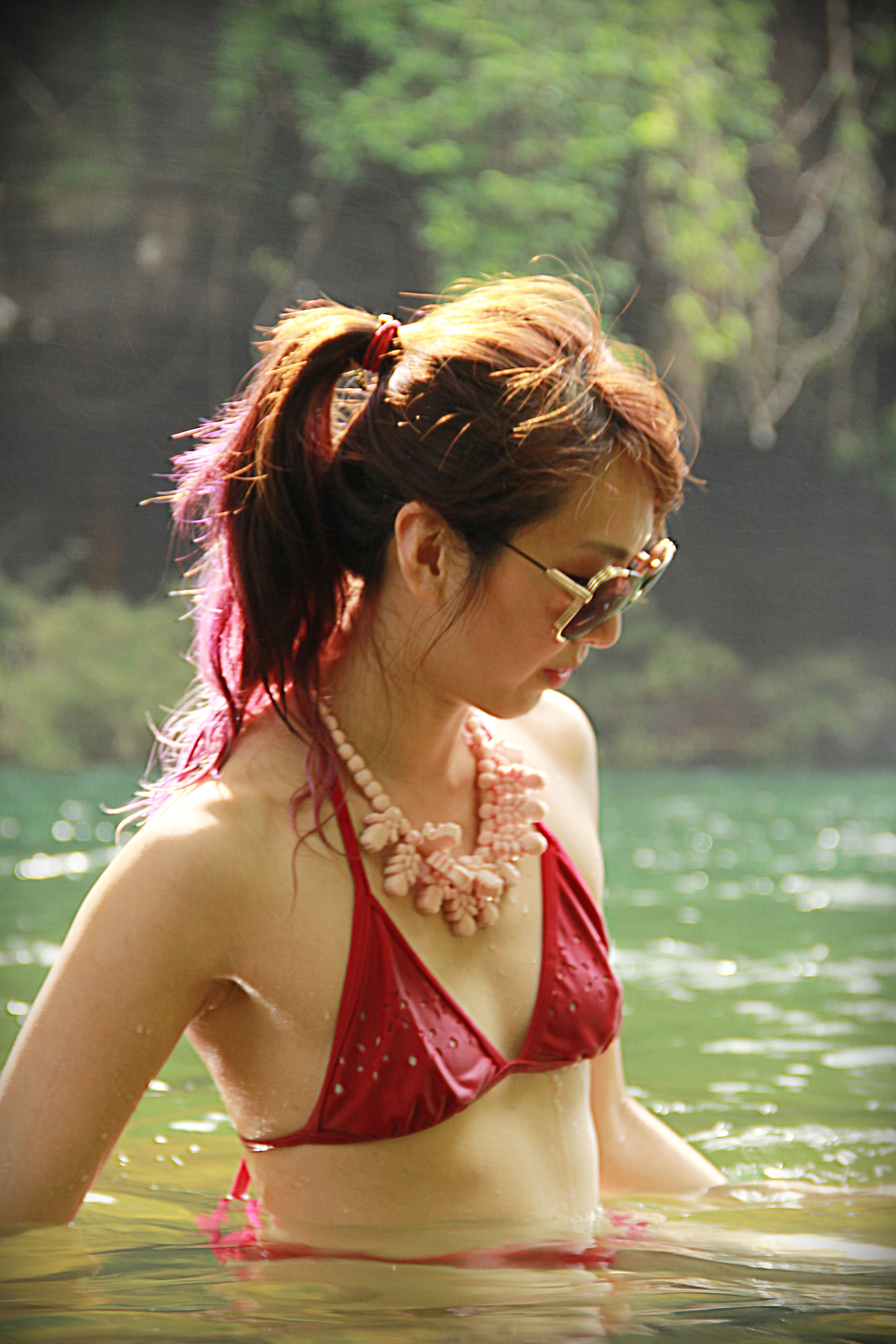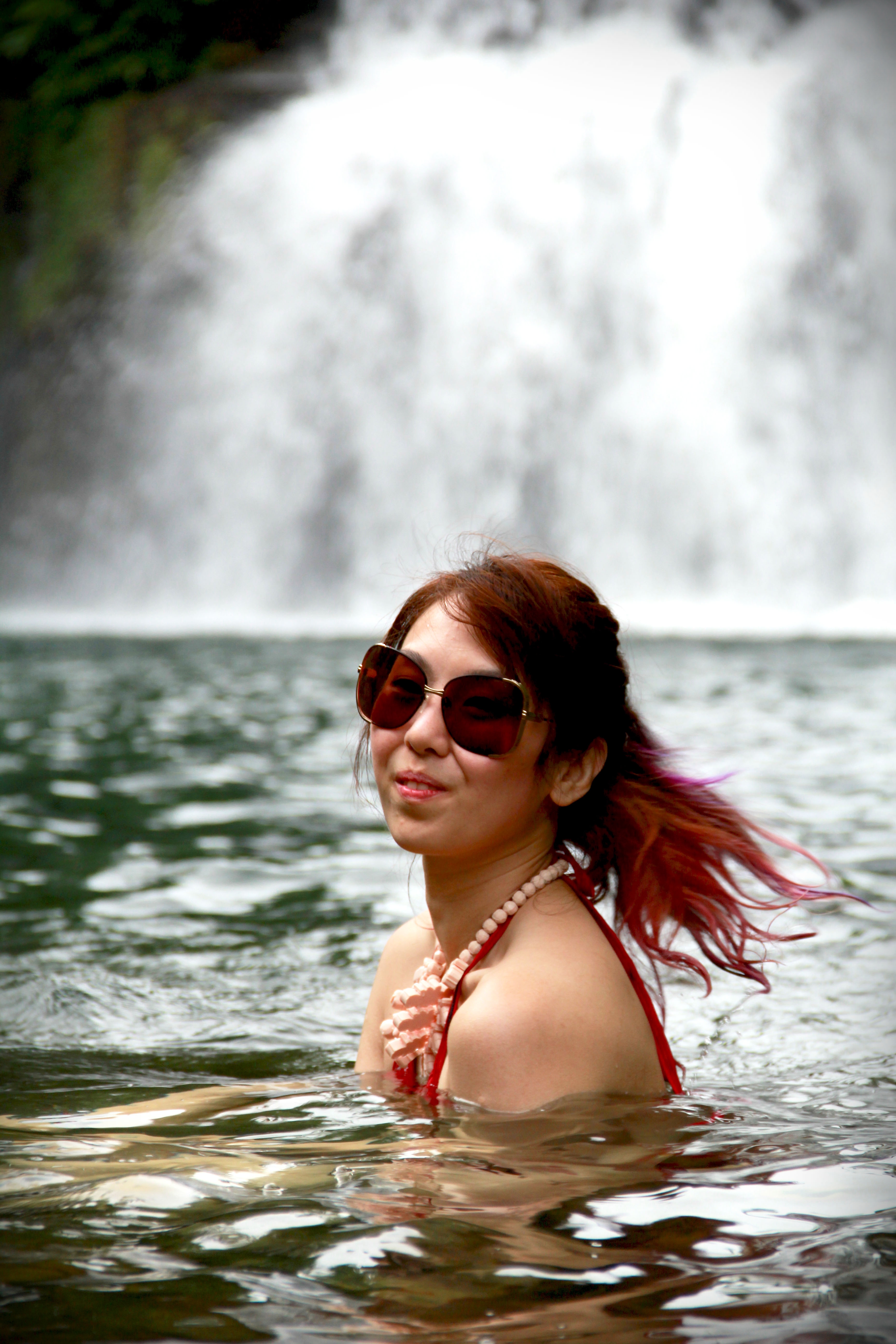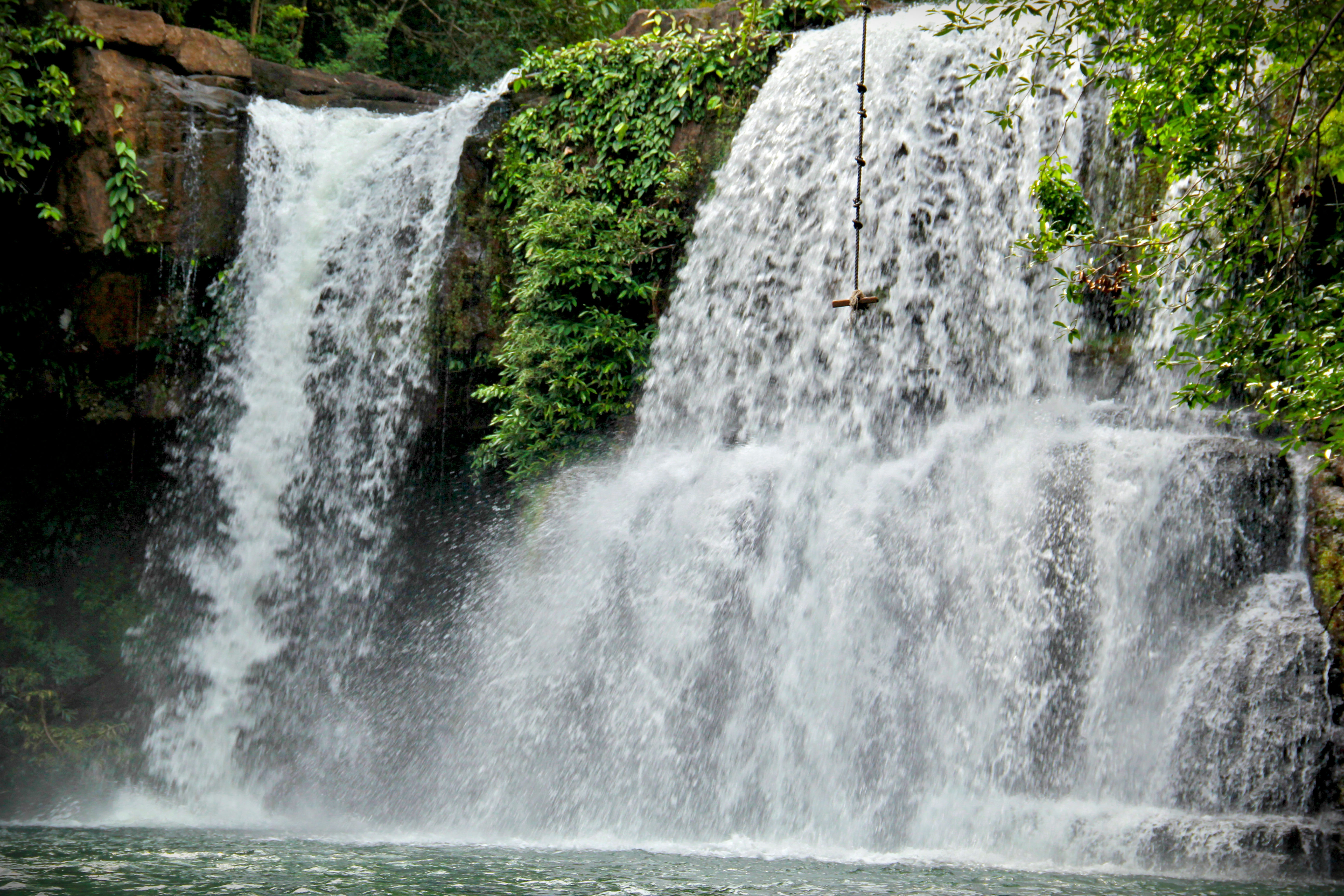 I miss this cool private paradise now……and till I visit here again – The almost private waterfall called Klong Chao on Koh Kood island.