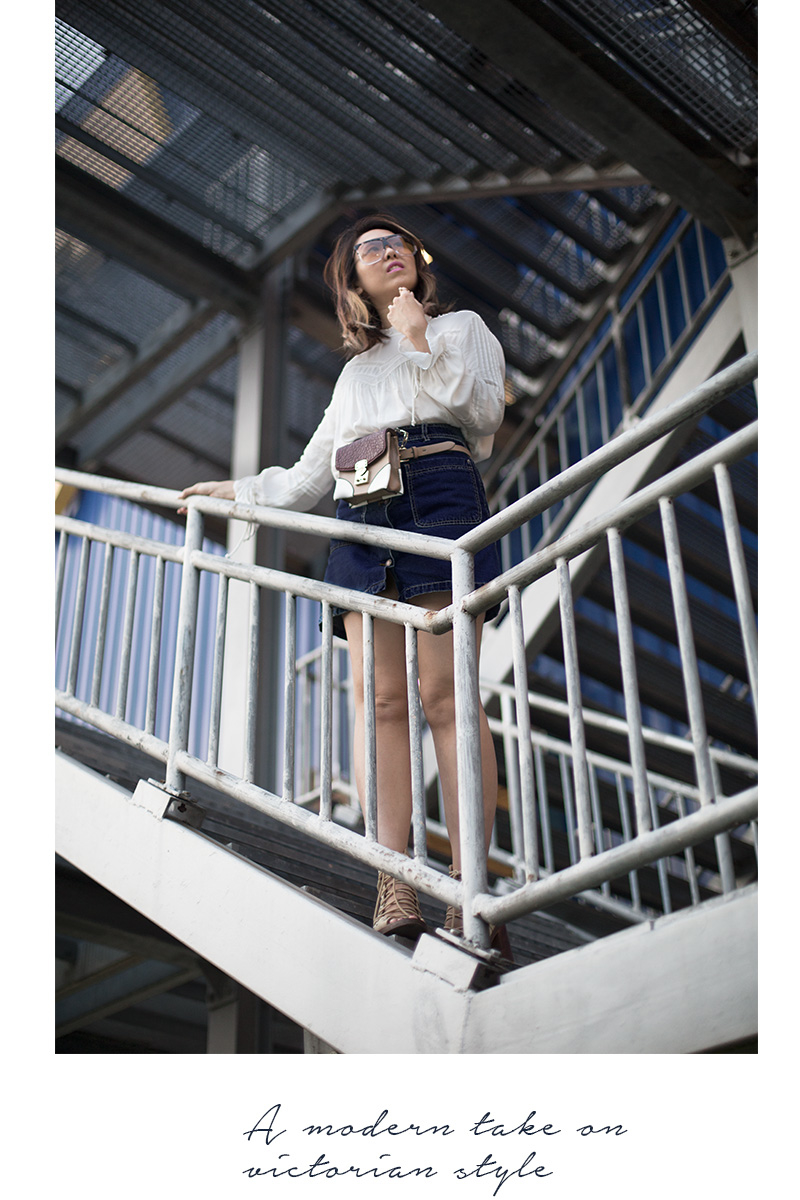 The victorian trend continues through Autumn/Winter 2016 collection where we still observe many designers keeping the neckline high. This include turtle necks, mock necks, and high neck tops. High street brands such as Mango has already caught up with the trend which is absolutely good news. Mango is viewed as a more affordable label compared to Zara, and the top I'm wearing is at a ridiculously good price. Here I matched this victorian inspired top with a dark denim skirt for a casual trip to Ikea. The combination is comfy, subtle, modern and practical. An easy, everyday wear outfit. I paired the simple outfit with a waist pouch from Zara's previous season. Bags that are carried in any creative ways are on trend on too. And I am looking forward to the return of the waist pouch which was the rage in the 80s. I hope designers will continue to explore this micro bag trend in the next season. Yes, you guess right, I love waist pouch.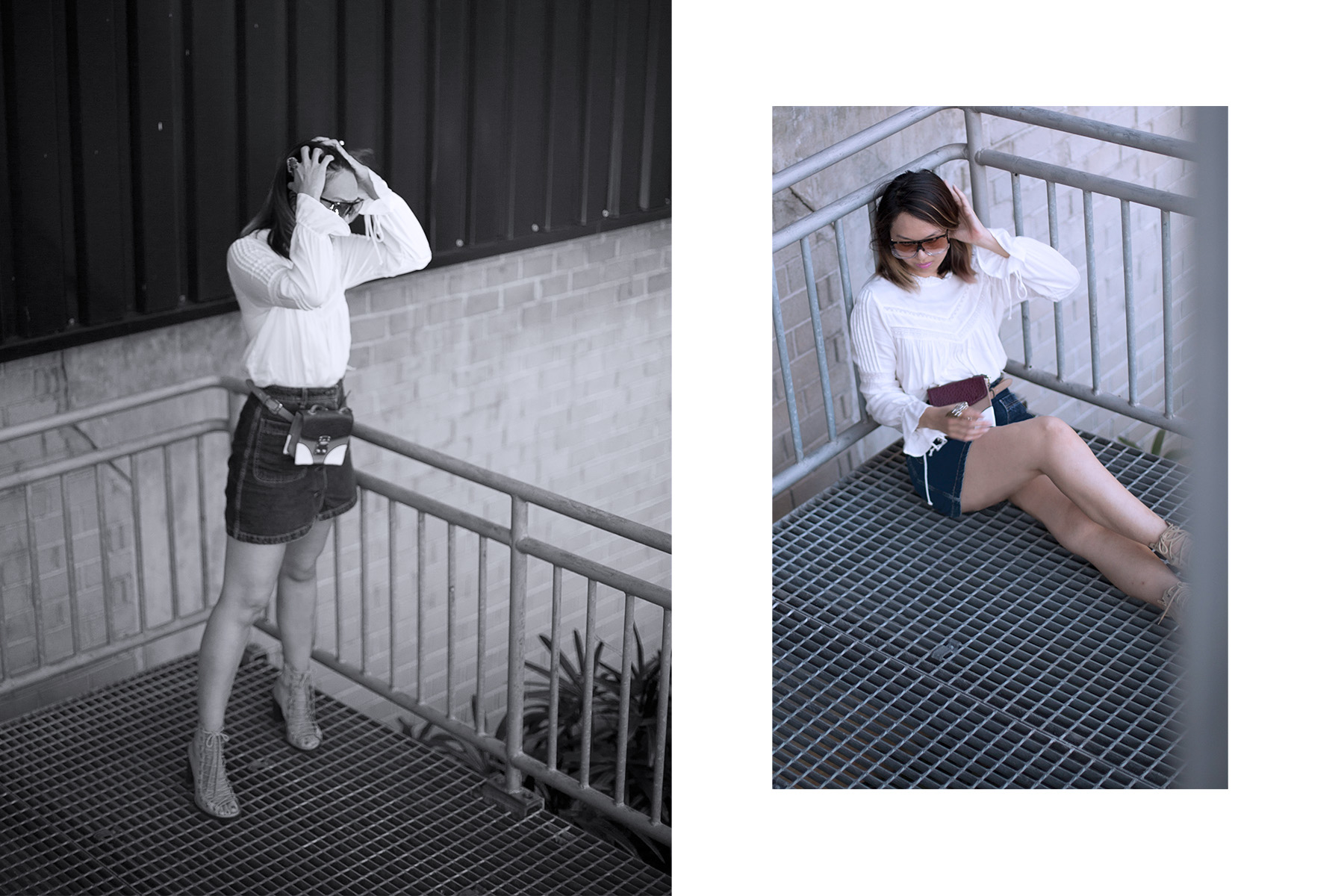 On my fingers is an art piece by Lucien Elements which I had it for years. I believed a piece of art will never go out of trend. And this ring is one example. The workmanship of this ring is impeccable, using high quality gold plated brass with Swarovski crystals. With a simple outfit, I will usually try to throw on details to create interest using accessories. In this case, the waist pouch, statement ring and of course a pair of sunnies.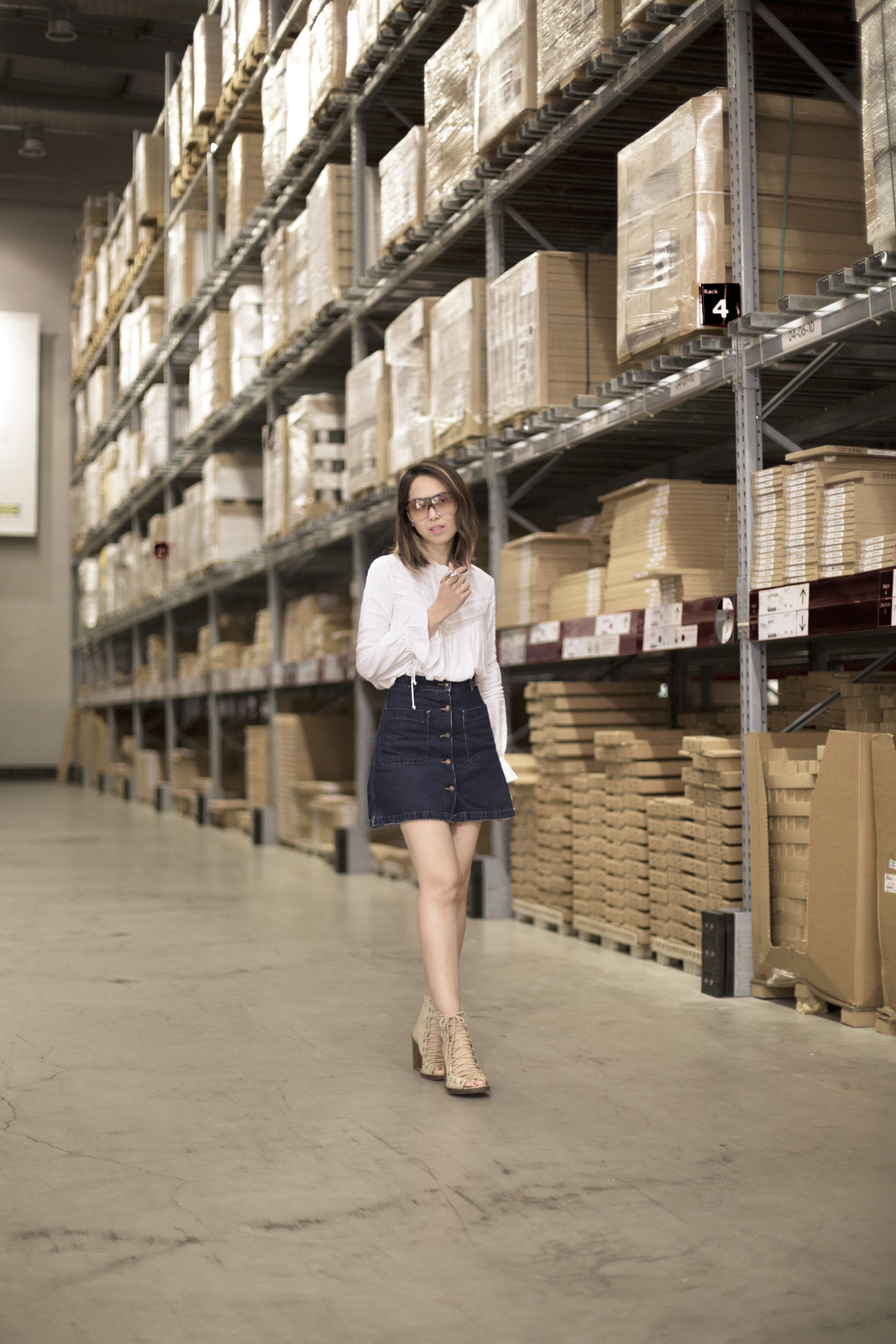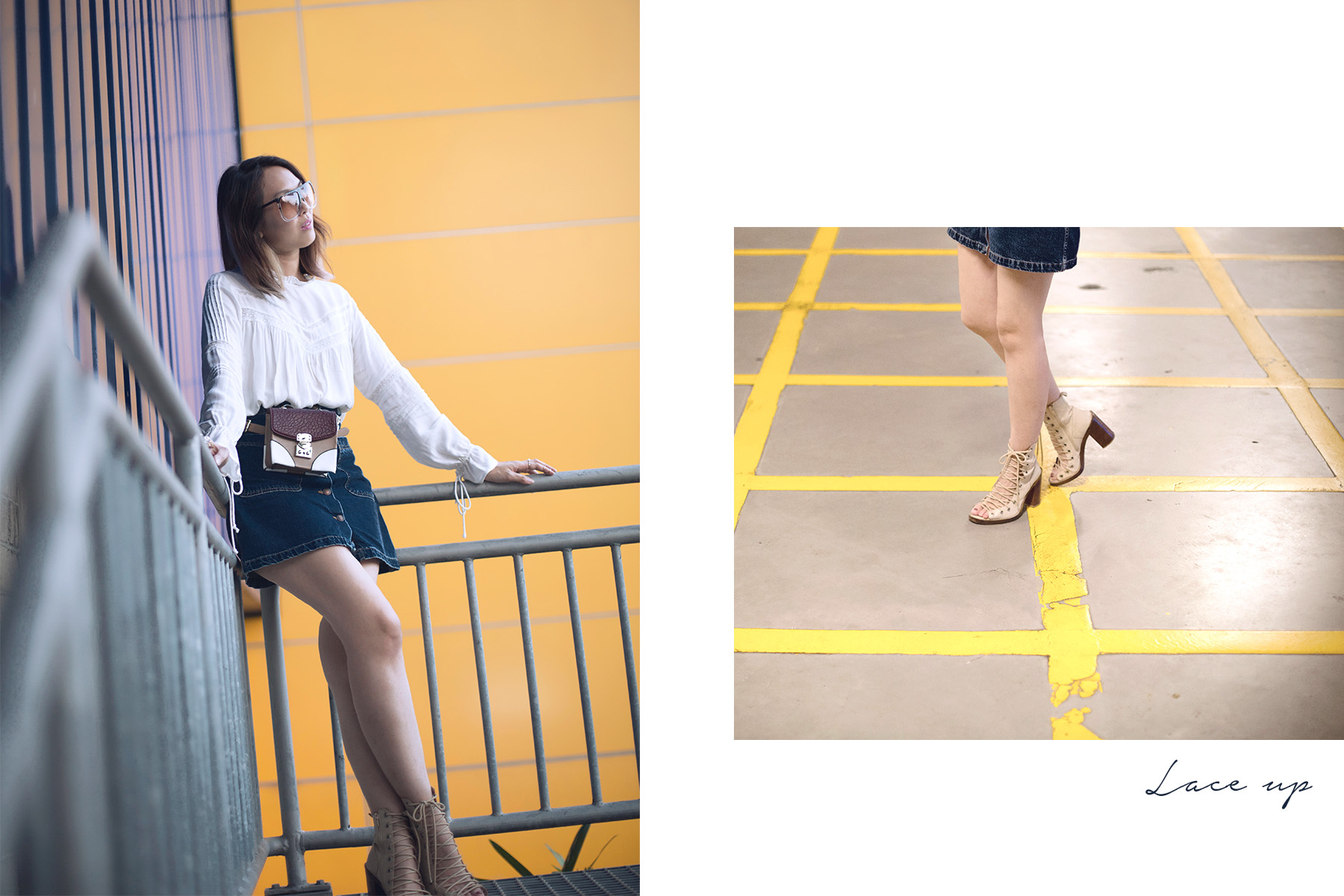 These Ann Demeulemeester boots are the best investment I made on shoes. They are never out of trend and extremely comfy.
Wearing Mango top, Zara denim skirt, Zara waist pouch, Ann Demeulemeester boots, Loewe sunnies and Lucien Elements ring. 
Shop similar style below: